Kroger will close 3 grocery stores following Los Angeles hazard pay mandate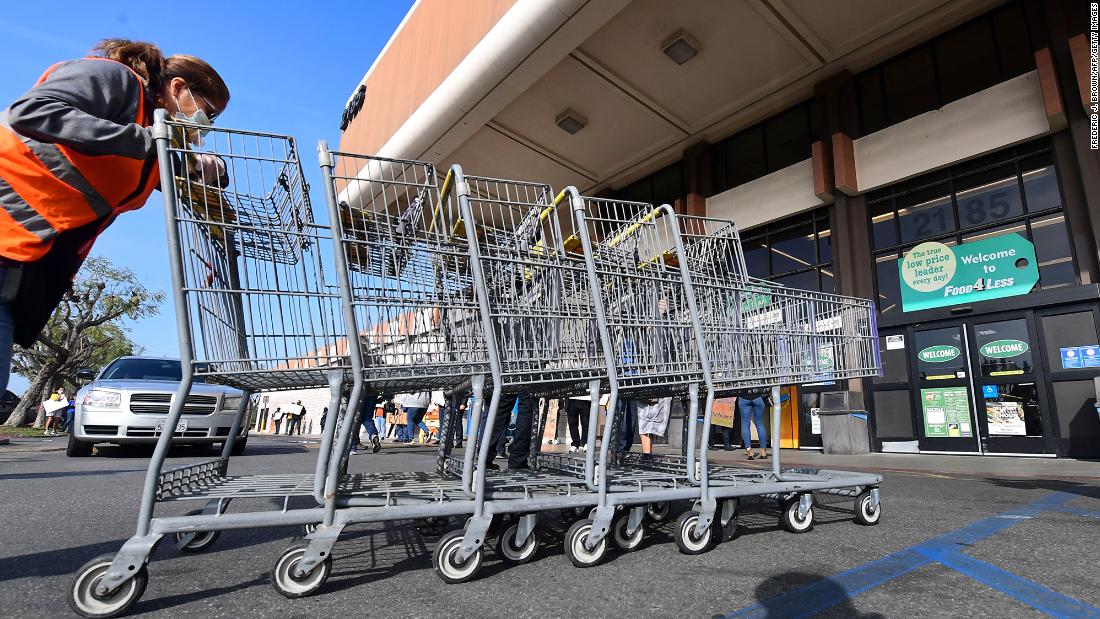 (CNN Business)Kroger announced it will close three Los Angeles grocery stores in May amid concerns about the city's new hazard pay mandate, which requires large grocery and pharmacy stores to pay their employees an additional $5 per hour over a four-month span due to the Covid-19 pandemic.
This is at least the third time this year that Kroger has declared plans to shut down locations in select cities, following local government decisions that force stores to increase hourly wages.
The company said Wednesday that the closures of the Los Angeles stores — two of which are operating as Ralphs and one as Food 4 Less — was a decision accelerated by the new pay requirement.
"It's never our desire to close a store, but when you factor in the increased costs of operating during Covid-19, consistent financial losses at these three locations, and an extra pay mandate that will cost nearly $20 million over the next 120 days, it becomes impossible to operate these three stores," a Kroger spokesperson said.