Jayapal Says Opposing Biden's COVID Relief Is a 'Tactical Mistake' for GOP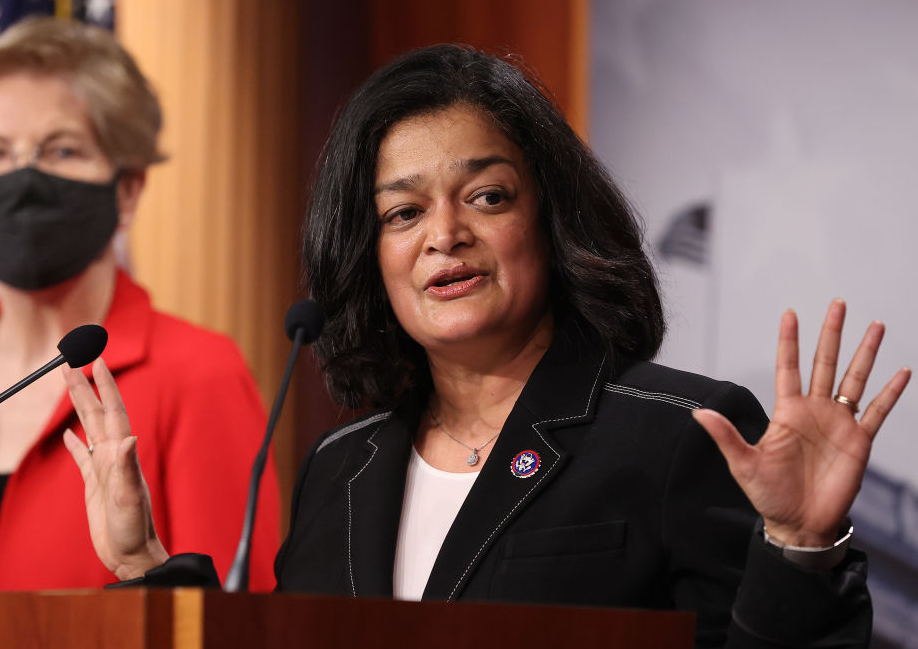 Congresswoman Pramila Jayapal (D-WA) said it was a "big tactical mistake" for Republicans to oppose President Joe Biden's popular $1.9 trillion COVID relief bill in a final House vote on Wednesday night.
The Washington Democrat told CNN's Anderson Cooper that GOP lawmakers would now have to return to their constituencies and explain why they opposed the popular stimulus package, which offers a round of $1,400 direct checks.
The Democratic-controlled House of Representatives gave the $1.9 trillion stimulus bill its final approval in a 220-211 vote largely along party lines. Not a single Republican backed it, and Jared Golden was the only Democrat to oppose the bill, which will now be signed off by President Biden.