Hear NASA's Mars Perseverance Rover Zap Its SuperCam Laser on Red Planet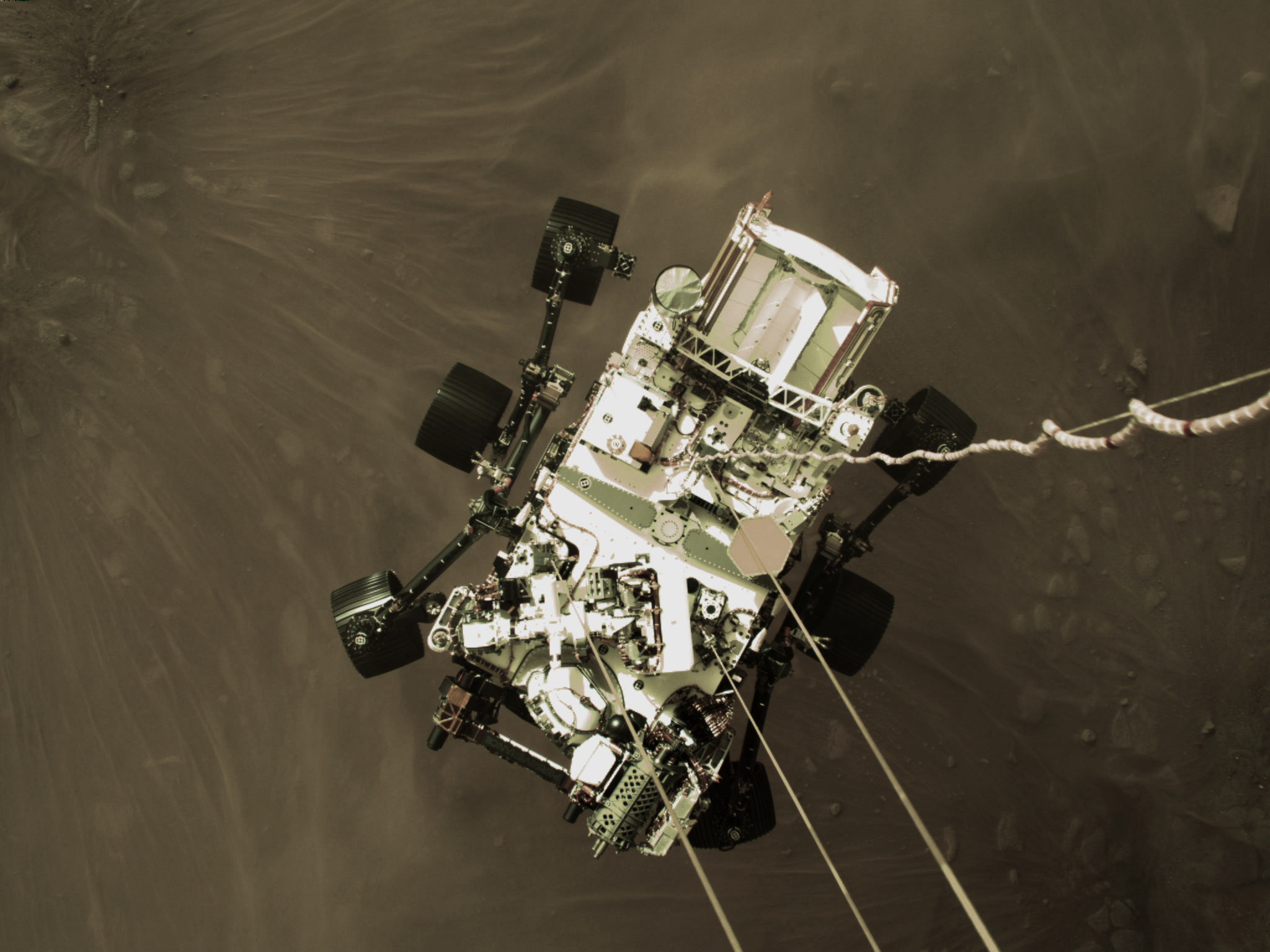 NASA's latest Mars rover, Perseverance, has beamed the first acoustic recording of laser sounds taken from the red planet back to Earth.
The U.S. space agency said an audio file obtained from an instrument called SuperCam contained sounds of a laser impacting its target—a rock formation named "Máaz" that was approximately 10 feet away from the exploration rover—on March 2.
The recording contains sounds of about 30 impacts, heard in a series of pops or clicks. It is used to identify and classify the structure and make-up of rocks.
While the technique itself was used in the previous rover mission, Curiosity, this one is equipped with a microphone—tech that has also now collected audio of Martian wind. The word "Máaz" translates to Mars in the Native American language Navajo.