U.S. Navy Destroyer Sails Through Taiwan Strait Again As Beijing Protests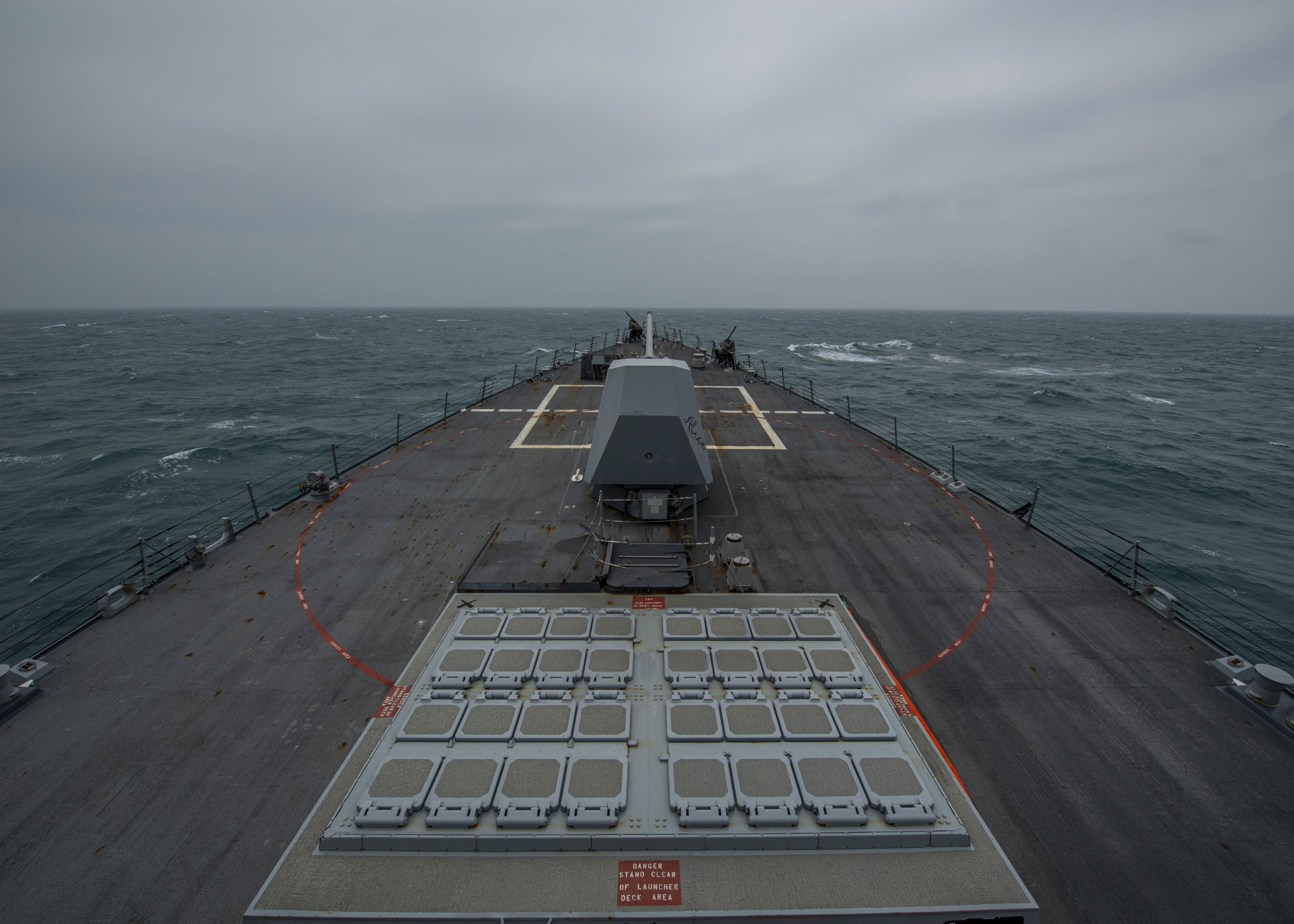 An American destroyer has sailed through the waters between China and Taiwan for the third time this year, amid fresh protests from the People's Liberation Army.
USS John Finn, an Arleigh Burke-class guided-missile destroyer, conducted a "routine Taiwan Strait transit" on Wednesday local time in accordance with international law, the United States 7th Fleet said in a statement online.
The operation "demonstrates the U.S. commitment to a free and open Indo-Pacific," the notice read. "The United States military will continue to fly, sail, and operate anywhere international law allows."
The announcement was accompanied by images of an MH-60R Sea Hawk taking off from the deck of the U.S. Navy warship, whose presence drew immediate protest by the Chinese military.