Warren Buffett is now worth $100 billion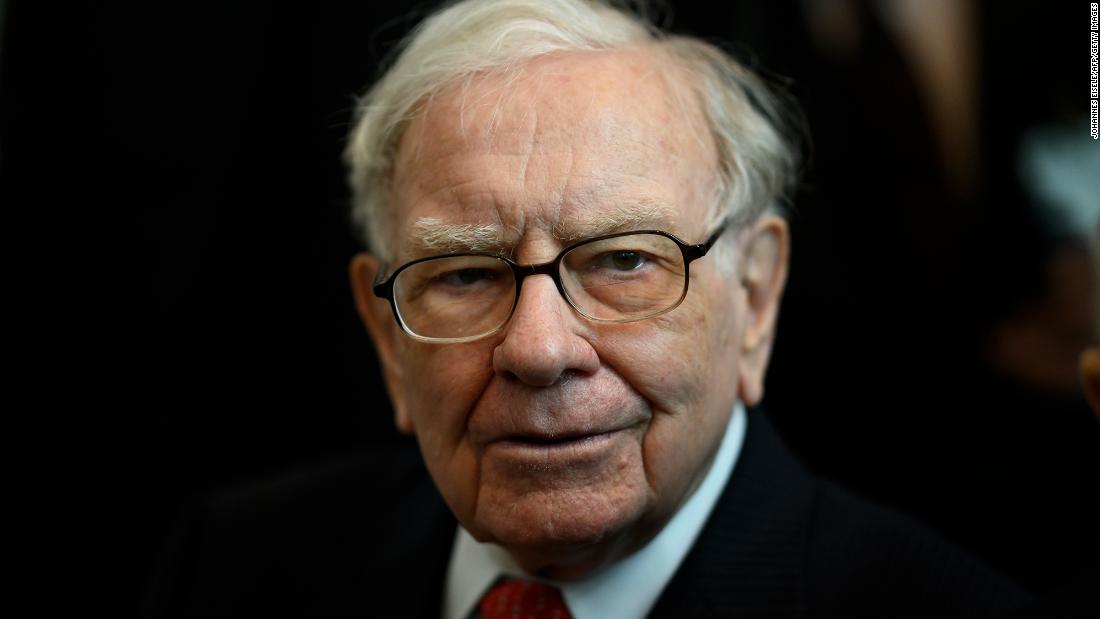 New York/Hong Kong (CNN Business)Warren Buffett has just joined the world's most exclusive club of the mega rich.
The legendary American investor was worth $100 billion on Thursday, according to the Bloomberg Billionaire's Index. That puts him in the company of just five other men above that threshold. And he's now the sixth richest person in the world, ranking just behind Facebook(FB) CEO Mark Zuckerberg.
The 90-year-old Buffett has added nearly $13 billion to his net worth this year as shares in his industrial and insurance conglomerate have surged. Berkshire Hathaway(BRKA) is up nearly 15% in 2021, giving the company a market capitalization of more than $600 billion.
Buffett and Berkshire Hathaway are famous for investing primarily in slow growth, "value" stocks — many of which have done very well this year as markets continue to recover from the pandemic-fueled crash a year ago. He recently revealed that Berkshire bought stakes in Dow components Chevron and Verizon, indicating a new interest in Big Oil, telecom and media.