QAnon Followers Think Meghan Markle's Oprah Interview Was CGI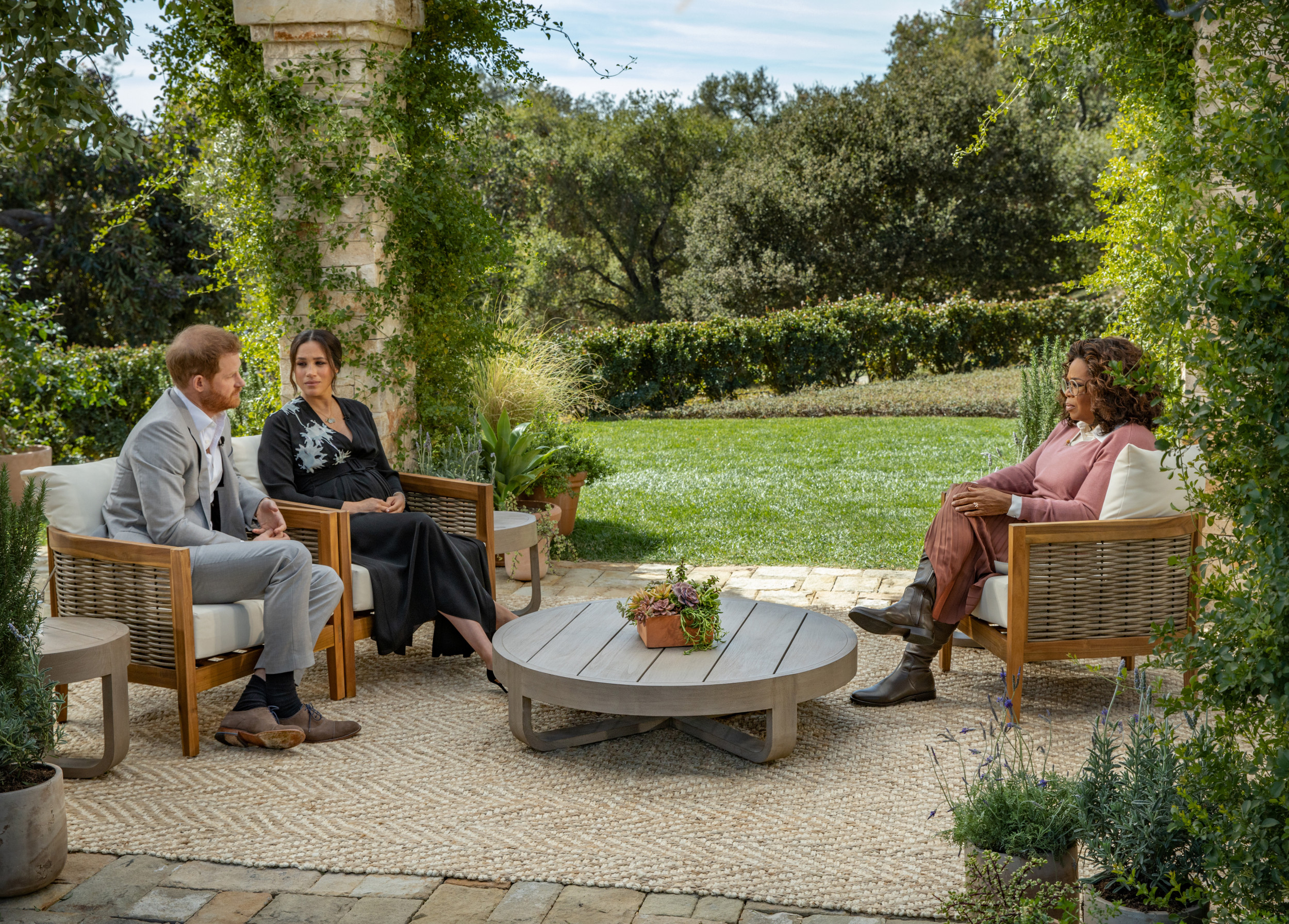 Oprah Winfrey's bombshell interview with Meghan Markle and Prince Harry has sent shockwaves around the world amid accusations of racism in the royal family—but some supporters of the QAnon conspiracy theory are claiming that the event was staged with CGI.
Many people have questioned the claims made by the Duke and Duchess of Sussex—notably Piers Morgan—but some followers of the far-right QAnon movement are casting doubts over whether the conversation actually happened at all.
Winfrey has been previously targeted by QAnon, who claim the billionaire media mogul is part of a child sex trafficking ring along with prominent Democrats and the Hollywood elite.
They believe these apparently high-profile child abusers will be arrested and executed as part of an eagerly awaited event known as "the storm"—which has been predicted for several dates over the years, but has yet to materialize.