These 5 charts show the pandemic's brutal impact on US workers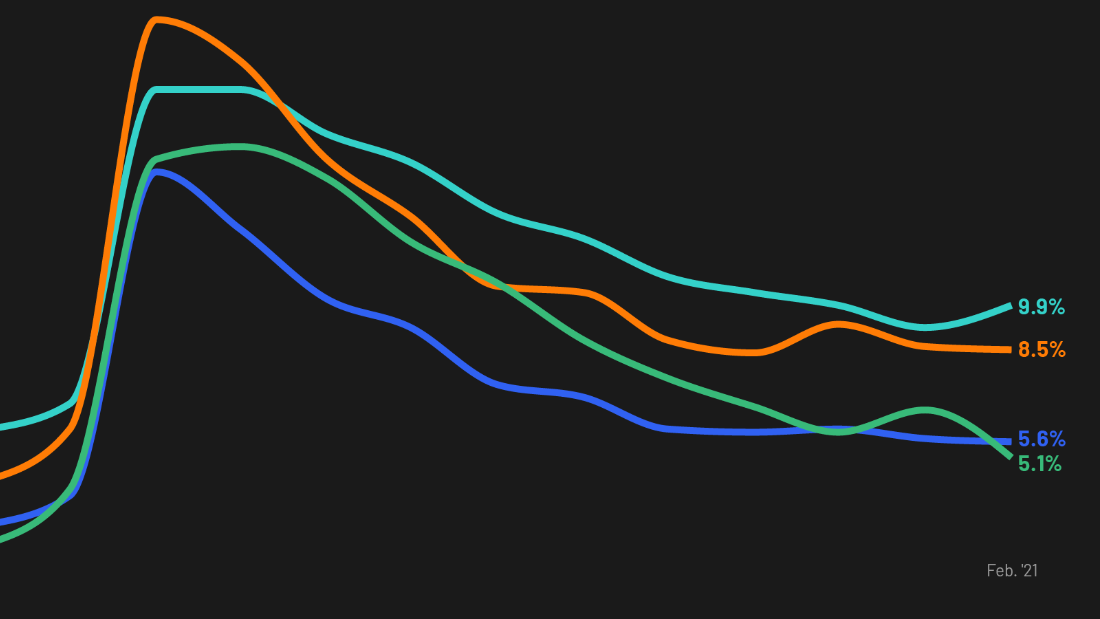 It's been one year since Covid-19 was declared a pandemic and businesses started closing. CNN Business looks back on the pandemic's impact on the global workforce and how things may have forever changed.
New York (CNN Business)A year ago, the Covid-19 pandemic prompted a swift, sweeping lockdown on the United States. It left more than half a million Americans dead and created the sharpest economic contraction on record.
Between March and April last year, more than 22 million jobs vanished in the United States. The majority came from the leisure and hospitality industry — restaurant and bar workers, hotel staff, event planners, virtually all positions that rely on face-to-face interactions. For millions of other Americans whose jobs were deemed "essential," going to work became a life-and-death risk.