Patio chairs at center of Oprah's Meghan and Harry interview sell out online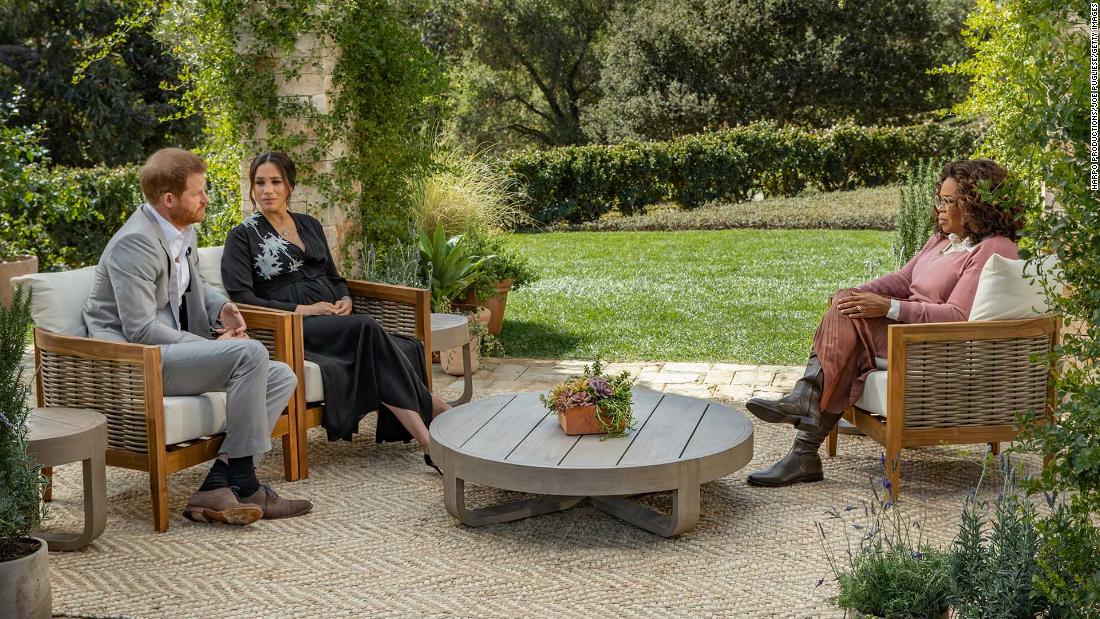 New York (CNN Business)An unlikely TV character'sname is at the center of Oprah's sit-down interview with Meghan, Duchess of Sussex, and Prince Harry: 'Peter Brady.'
Christopher Knight, the actor who portrayed the middle brother in "The Brady Bunch" television series, announced in a Facebook post on Wednesday that the wicker and acacia Burchett Outdoor Club Chairs sold by his furniture company is out of stock on sites such as Overstock and Amazon.
The furniture, from Christopher Knight Brands, sold out after it was prominently displayed during Sunday night's bombshell interview.
"In Oprah's sensational interview with Prince Harry and Meghan this week, who would have thought the furniture would have been noticed at all, but it was...and not even by me!" Knight wrote on Facebook. "I am honored to have the patio chairs from my collection become the seat of the most fascinating famous sit down in recent history. It would appear Meghan and Prince Harry got 'Knighted' in a way never anticipated."