Donald Trump Buddha Statues Are Being Sold Across China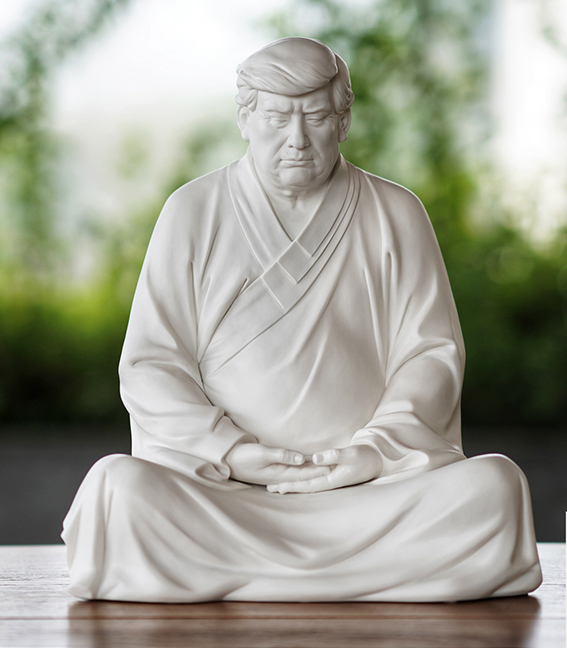 A Chinese furniture maker made headlines this week after it began selling Donald Trump Buddha statues online, spawning a string of competing copycats.
Buyers on Alibaba-owned e-commerce site Taobao can order a 6-inch pensive statuette of the 45th president of the United States starting at 999 Chinese yuan ($150).
The figurine features former President Trump meditating in a lotus position with his eyes shut. The miniature sculpture, which can be made in either porcelain or resin, is listed on Taobao as "Ancient India Know-All Buddha Trump."
The toy is accompanied by the phrase "Make Your Company Great Again," a play on the president's 2016 campaign slogan "Make America Great Again."
While the statue comes in only one pose, it is offered in two sizes—a larger 18-inch version of the president in Buddhist monk robes is available for 3,999 Chinese yuan ($615)