Fla. Senator Rick Scott Urges States to Send 'Wasteful' COVID Relief Back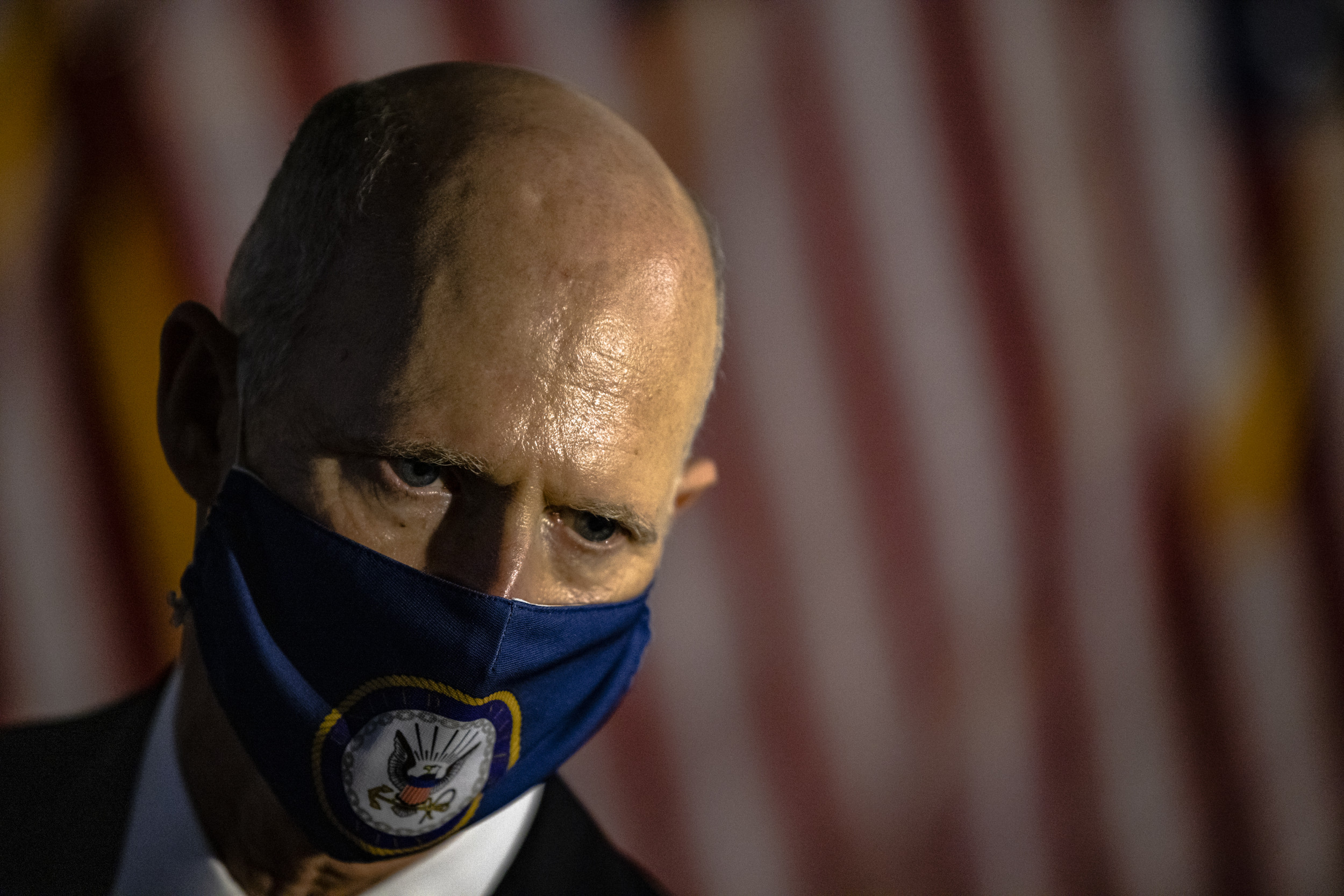 Republican Senator Rick Scott of Florida called on states to send "wasteful" funds from President Joe Biden's $1.9 trillion coronavirus stimulus plan back to Congress on Wednesday.
In an open letter sent to governors and mayors after the House of Representatives approved the $1.9 trillion stimulus bill, Scott called the legislation "massive, wasteful and non-targeted."
He then urged states to send a message to Congress to "quit recklessly spending other people's money."
"By rejecting and returning any unneeded funds, as well as funds unrelated to COVID-19, you would be taking responsible action to avoid wasting scarce tax dollars," Scott wrote in the letter. "After all every dollar in this package is borrowed."