What we know about the jurors selected so far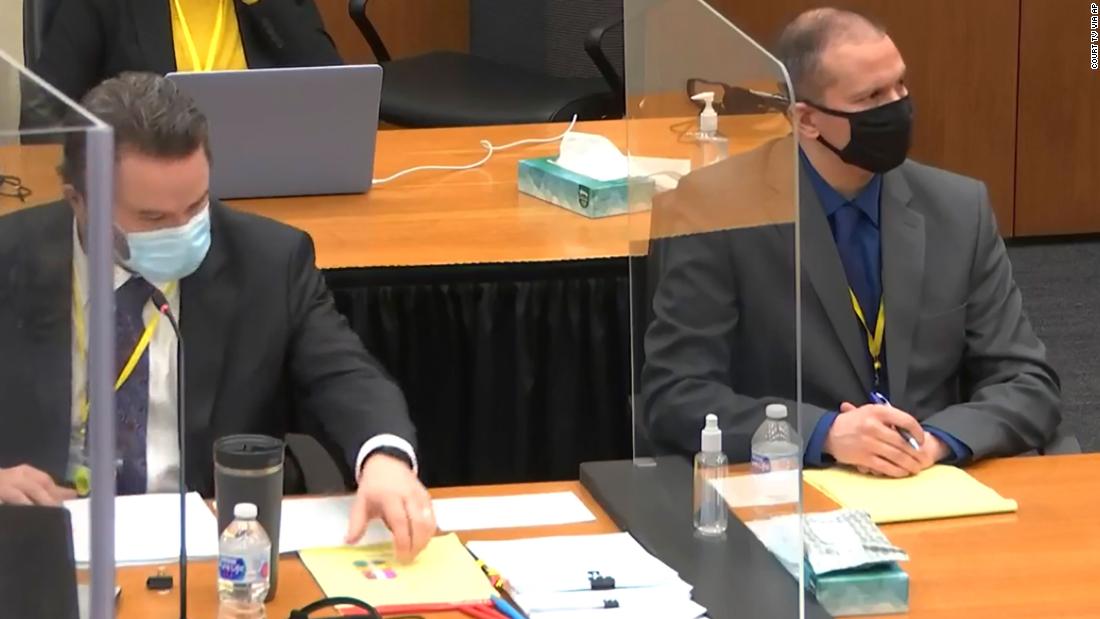 (CNN)The jurors selected so far in Derek Chauvin's trial inthe death of George Floyd are unnamed and unseen on camera, but we do know basic details about them.
In total, five men and one woman have been chosen to serve as jurors during the trial in Minneapolis. Three were selected on Tuesday, two were selected Wednesday and one has been selected Thursday.
The jury selection process, which began Tuesday at the Hennepin County Government Center, will continue until the court decides on 14 people -- split into 12 jurors and two alternates, Hennepin County Court Director of Communications Spenser Bickett told CNN.
Floyd, a 46-year-old Black man, died on May 25, 2020, after Chauvin, a White former Minneapolis Police officer, placed his knee on Floyd's neck for an extended period while Floyd pleaded, "I can't breathe." His final moments were captured on video, and his death led to widespread protests against police brutality and racism under the banner Black Lives Matter as well as incidents of unrest and looting.