Analysis: Why GOP opposition to stimulus bill looks like very bad politics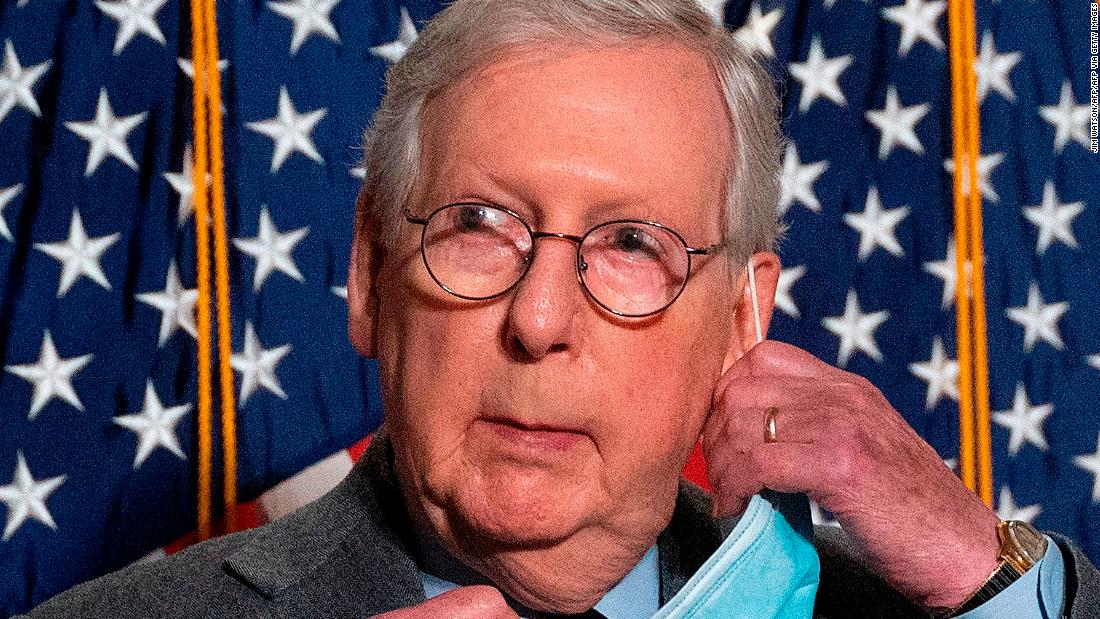 (CNN)Here's a remarkable stat for you: A total of zero -- yes, zero! -- Republicans in the House and Senate voted for the American Rescue Plan, the $1.9 trillion stimulus plan aimed at helping the country recover from the ongoing coronavirus pandemic.
All 49 Republicans present in the Senate voted no (Sen. Dan Sullivan of Alaska was absent from the final vote because of the death of his father-in-law.) All 210 Republicans in the House voted no.
The goal, politically speaking, was simple: To show that, despite President Joe Biden's pledges of bipartisanship during the 2020 campaign, this massive piece of domestic spending was not in any way the product of both parties coming together.
Senate Minority Leader Mitch McConnell (Kentucky) summed up that sentiment in a tweet posted soon after the Senate approved the legislation earlier this month: