Sharon Osbourne defends Piers Morgan over Meghan remarks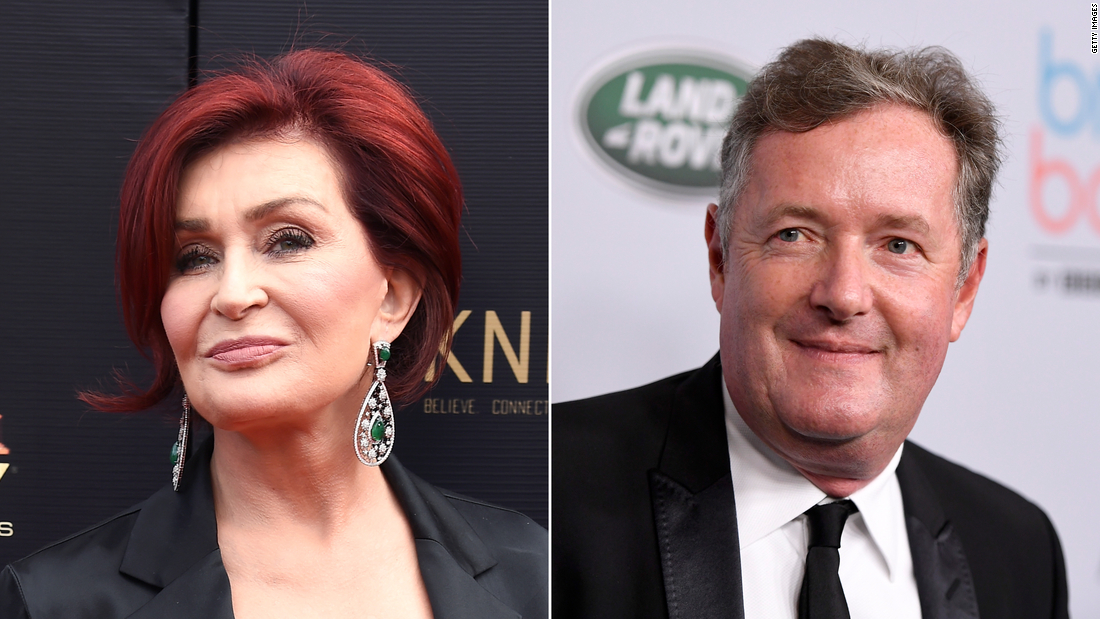 (CNN)Things got a bit intense Wednesday on "The Talk" when the discussion turned to Piers Morgan and his comments about Meghan, Duchess of Sussex.
Co-host Sharon Osbourne is a longtime friend of Morgan, who stormed off the set and left his job on ITV's "Good Morning Britain" in the wake of allegations that comments he made following Prince Harry and Meghan's interview with Oprah Winfrey were rooted in racism.
Earlier Osbourne had tweeted her support of Morgan.
". @piersmorgan I am with you. I stand by you," she wrote. "People forget that you're paid for your opinion and that you're just speaking your truth."
On her CBS show Wednesday she sought to clarify her stance, saying she neither liked nor agreed with everything Morgan said. "It's not my opinion," she said. "Support him for his freedom of speech, and he's my friend."