Meghan and Harry spark anger, soul-searching in UK media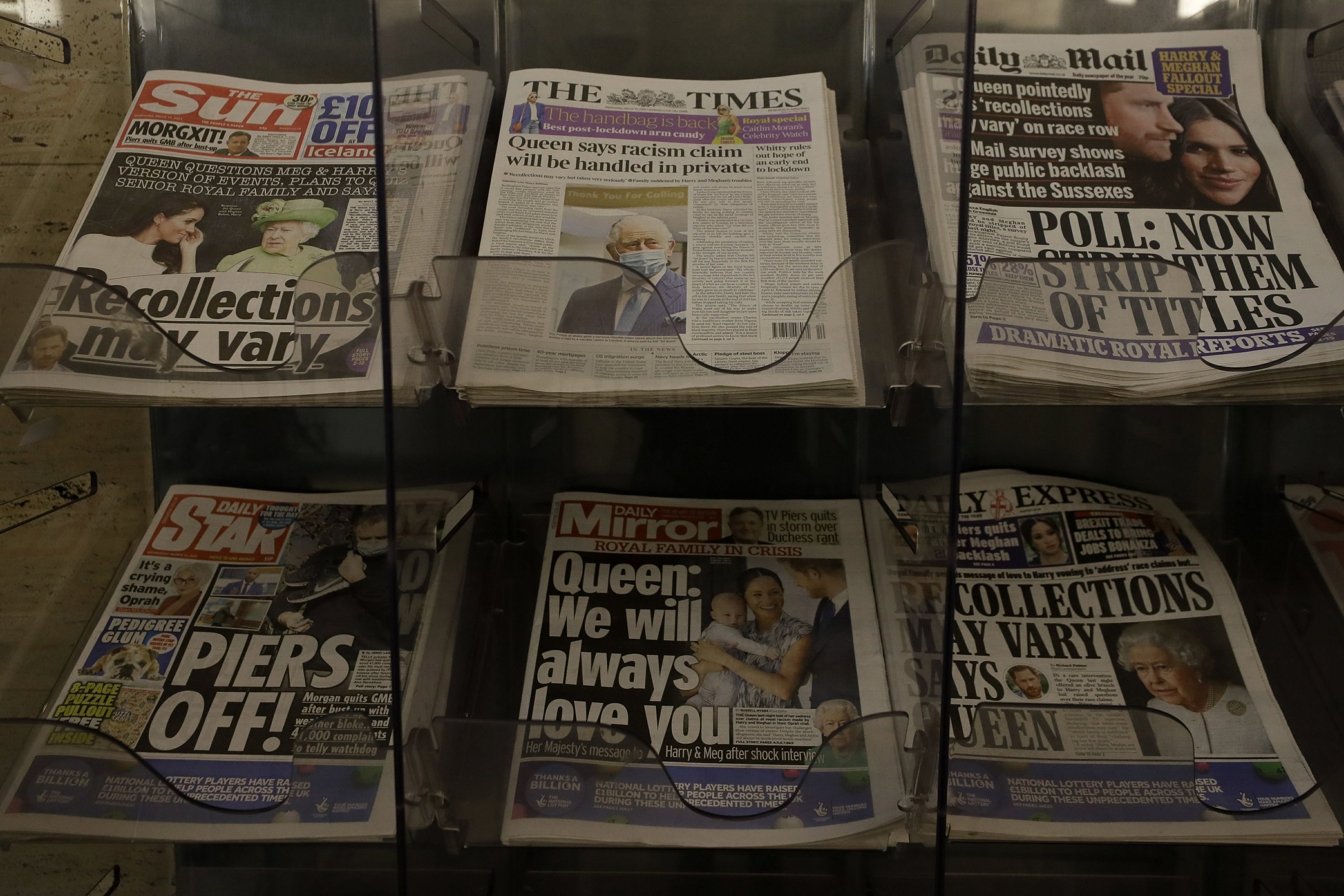 LONDON (AP) — Britain's royal family is smarting from its depiction in Meghan and Harry's explosive TV interview as aloof, uncaring and tinged with racism. But the couple identified an even bigger villain: the British media, which they accused of racist bullying and personal attacks.
Many in the media argue that although some tabloids occasionally go too far, journalists play a vital role holding Britain's taxpayer-funded royal family to account. But some British journalists, especially those from minority backgrounds, hope the interview will trigger a long-overdue reckoning with media misbehavior and lack of diversity.
Marcus Ryder, professor of media diversity at Birmingham City University, said it was too glib to speak of "watershed moments."