Democrats muscle ahead with Biden's health secretary pick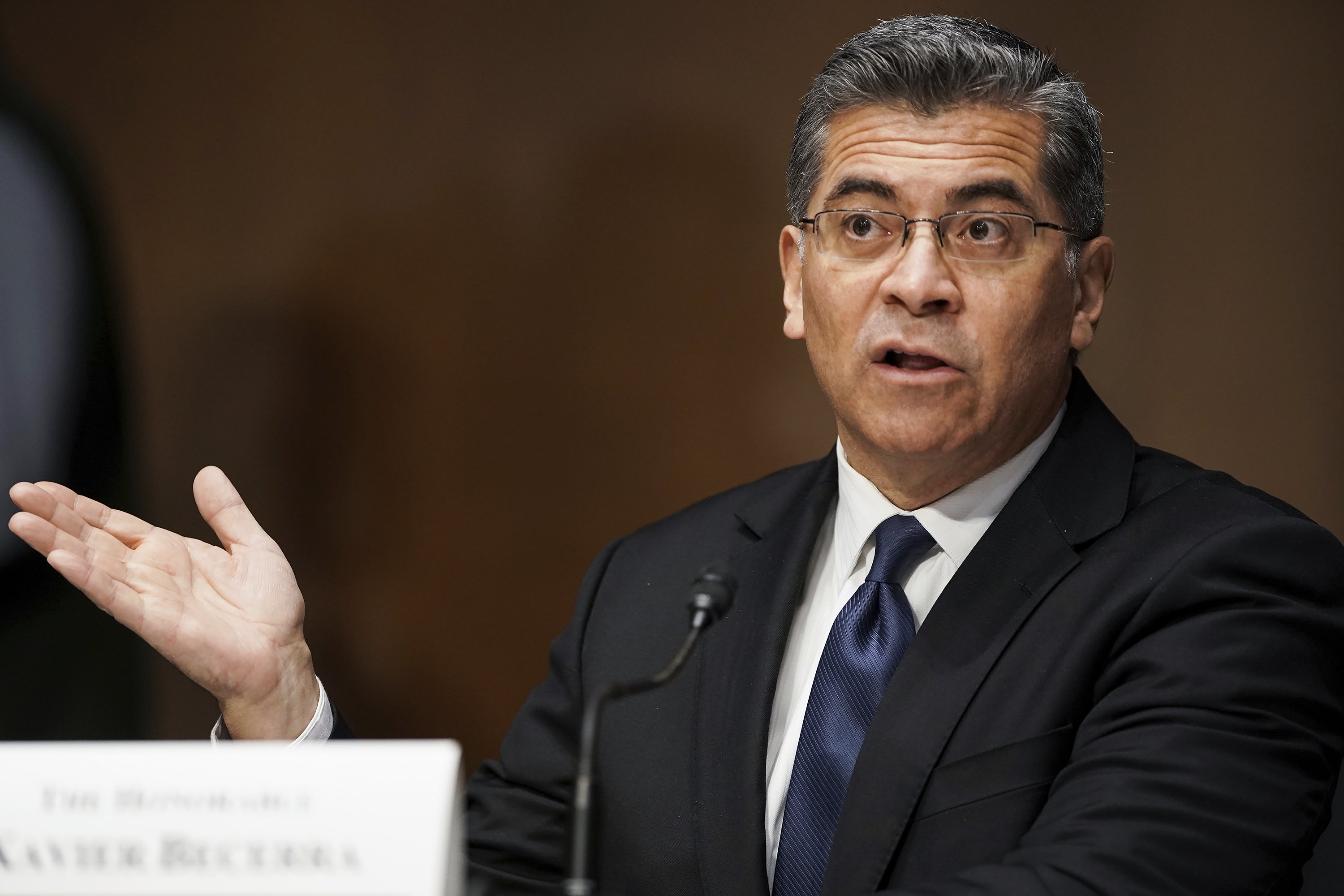 WASHINGTON (AP) — The Senate voted on Thursday to advance President Joe Biden's nominee for health secretary as Democrats muscled past Republican opposition using a new procedure put in place to avoid gridlock in the evenly divided Senate.
The Senate Finance Committee split along party lines, 14-14, earlier this month on the nomination of Xavier Becerra. While a tie vote in the past has often stalled a nomination, it proved to be more of a speed bump for Democrats than a stop sign under the Senate's new rules.
Senate Majority Leader Chuck Schumer, D-N.Y., forced a vote to discharge Becerra's nomination Thursday that succeeded 51-48. The vote clears the way for floor debate on confirming him to the position.