Collins, Manchin Will Confirm Xavier Becerra, Ending Debate On HHS Nominee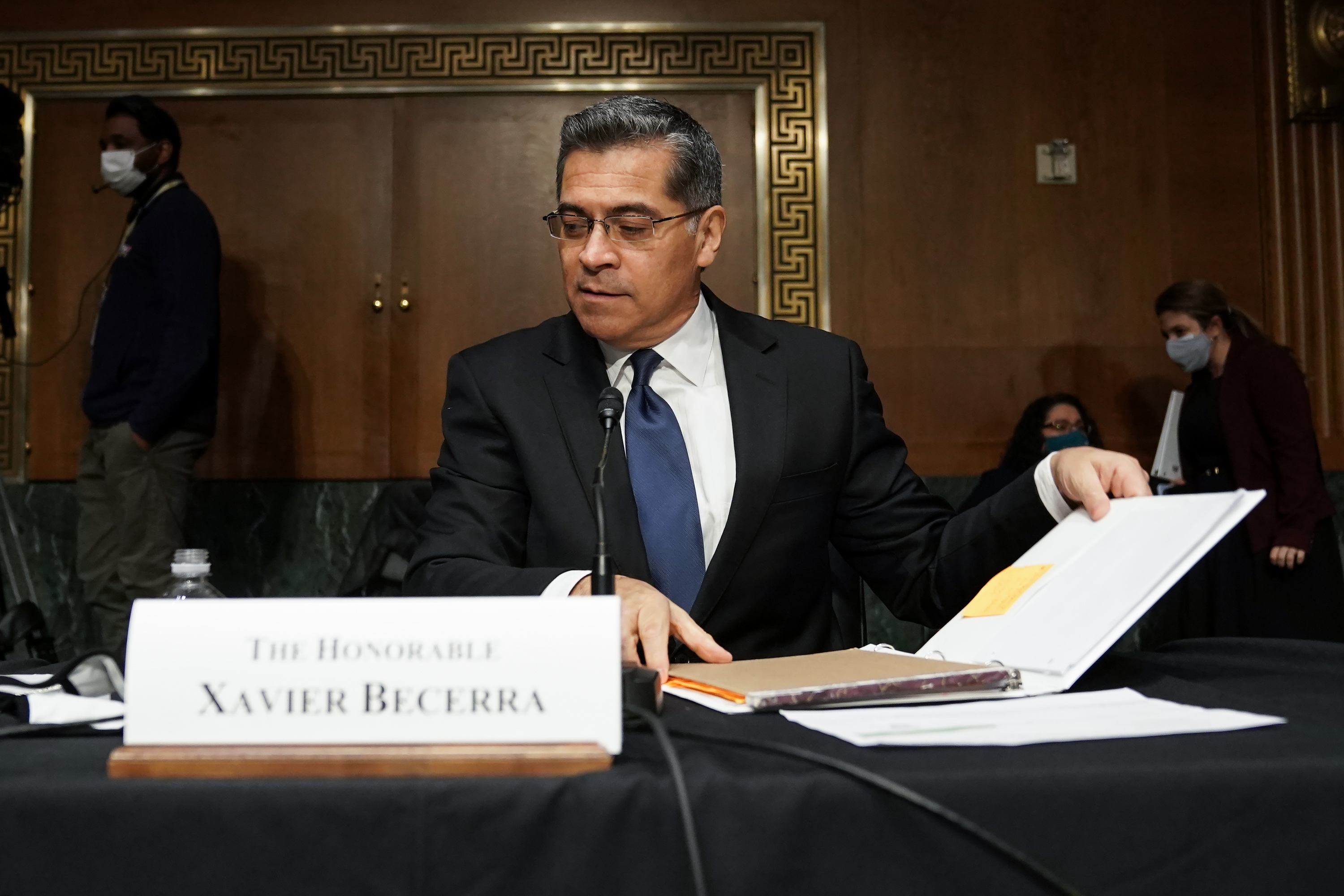 Republican Senator Susan Collins of Maine and Democratic Senator Joe Manchin of West Virginia both announced on Thursday they will vote to confirm President Joe Biden's nominee Xavier Becerra as Secretary of Health and Human Services (HHS).
"Although there are issues where I strong disagree with Mr. Becerra, I strong believe he merits confirmation as HHS secretary," Collins said in a statement. "I look forward to working with the Department to achieve bipartisan results on behalf of American people."
Becerra's confirmation process has been lengthy, causing Democrats and advocates to feel increasingly urgent about assigning a leader to address pressing issues such as school reopenings and the worsening immigration situation at the nation's southwest border.