Marjorie Taylor Greene Doesn't Want to Be in D.C., Calls it a 'Sh--hole'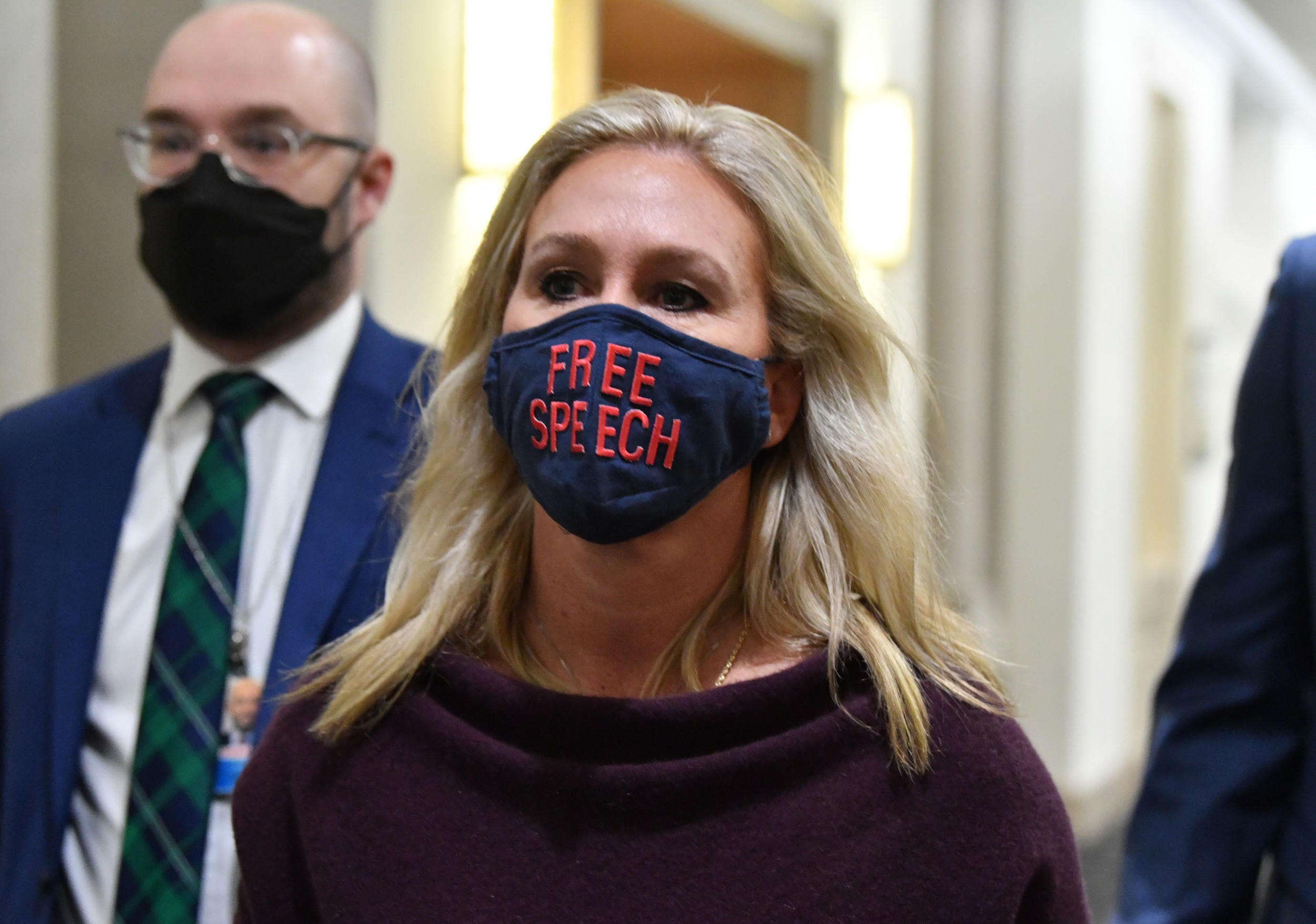 Representative Marjorie Taylor Greene, a freshman legislator whose quickly becoming a household name, would rather be living her "American dream" than in Congress.
Greene's become a controversial figure in Congress for her past social media activity, comments on the House floor and unwavering support of former President Donald Trump. However, she told Steve Bannon that she never wanted to be in politics and doesn't enjoy Washington, D.C., life, so she isn't planning on being a career politician.
"I don't want to be here at all. I gave up an awesome life," Greene told Steve Bannon on his Pandemic War Room podcast. "I gave up an American dream to come into what I consider to be a sh--hole because I'm pissed off. Because I'm watching the greatest country in the world on fire and burning down and this is going to affect my children and my grandchildren."