Teacher Appears to Slam High School Student to the Ground in Video Clip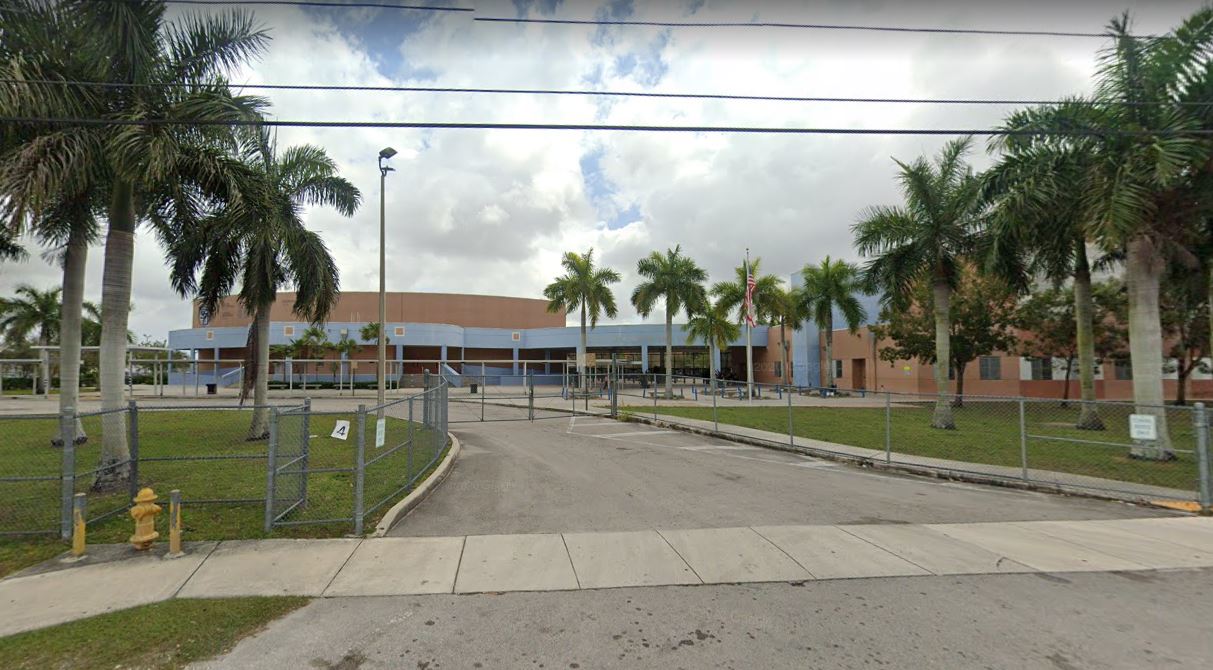 A video clip shot at a Florida high school appears to show a teacher picking up and slamming a student to the ground in order to stop a fight, has prompted an investigation this week.
In the clip, taken at South Dade High School, in Homestead, an adult can be seen holding a teenager before slamming him down to the ground. The adult is heard uttering an expletive and telling the student to "calm down."
Moments before, one teenager appeared to have another in a headlock while adults tried to stop the fight from escalating further as dozens of other students watched on.
Once the boy had been forcefully brought to the ground, the other teenagers shouted and appeared shocked.
Seconds later, the school employee placed his hand on the boy's chest before helping him up and lead him away from the crowd.