Jerry Falwell Jr. Calls Liberty University Lawsuit Against Him 'Power Grab'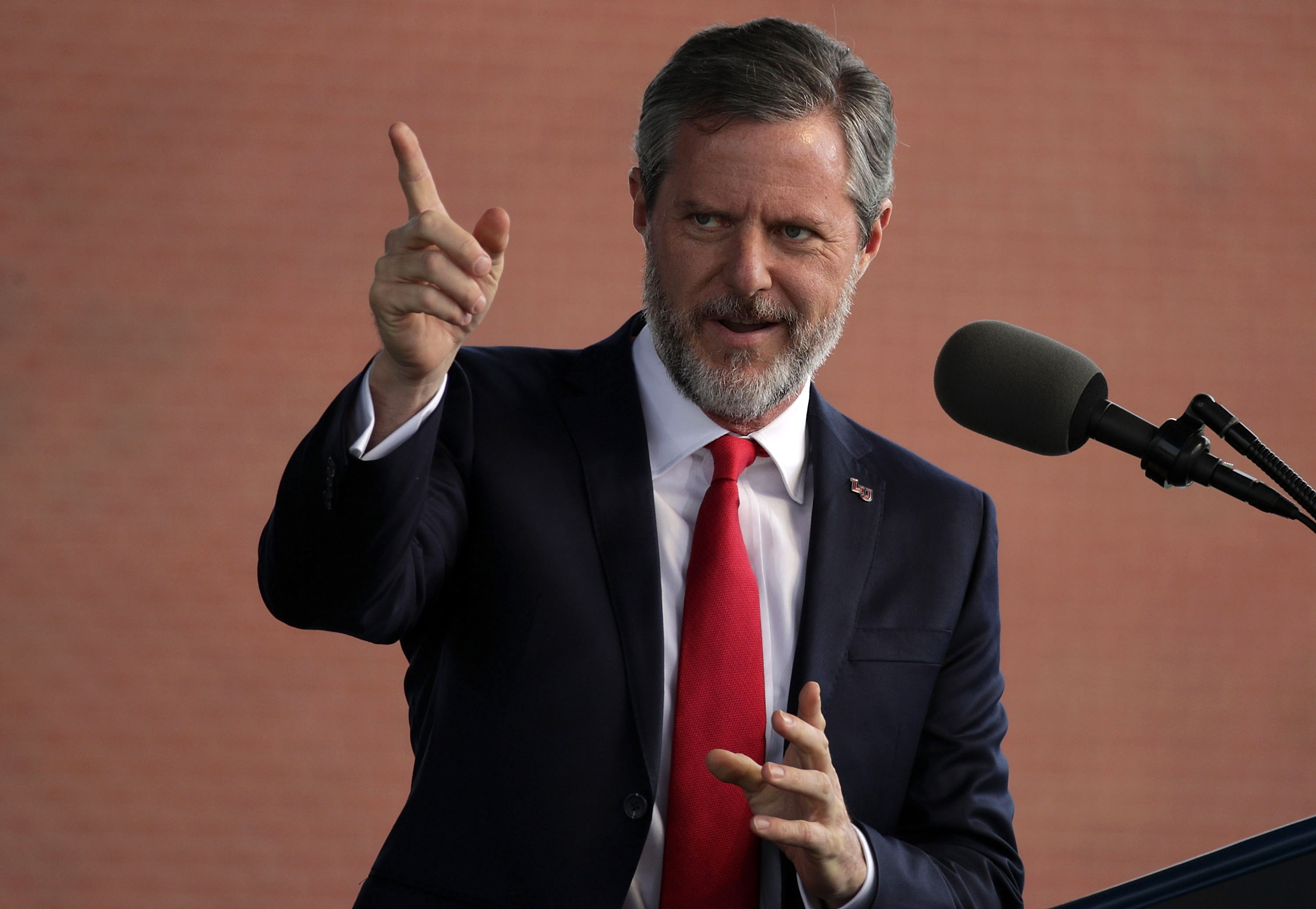 Jerry Falwell Jr., the former president of Liberty University and a once-influential evangelical Christian, said Saturday that he would "defend himself vigorously" after the university announced a lawsuit against him earlier this week.
On Thursday, Liberty University said they were seeking millions of dollars in damages in a civil lawsuit against Falwell, over allegations that he breached an employment contract, and withheld from the school key details about a personal scandal that resulted in public scrutiny last year.
But Falwell called the lawsuit "a power grab" on Saturday, and said the action was "full of lies and half-truths," through a series of tweets.
"The Exec Comm of the LU Board has made yet another attempt to defame me and discredit my record following a series of harsh and unnecessary actions against my children, [wife] Becki, and me," he wrote.