Marjorie Greene Introducing Resolution to Expel Maxine Waters From Congress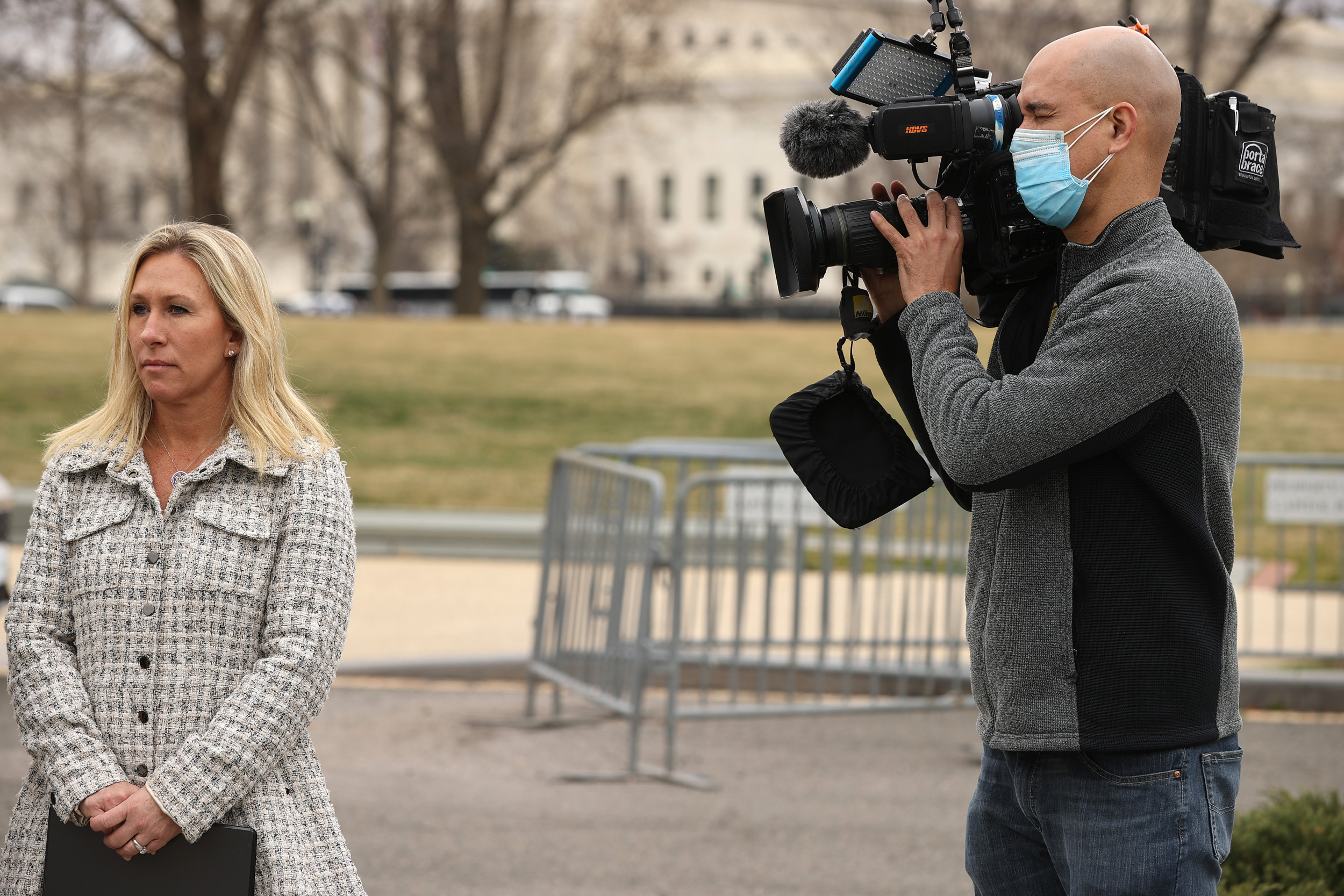 Republican Georgia Rep. Marjorie Taylor Greene has announced that she will soon introduce a resolution to expel Democratic California Rep. Maxine Waters from Congress.
On Sunday afternoon, Greene tweeted, "Very soon I'll be introducing a resolution to expel @RepMaxineWaters from Congress for her continual incitement of violence on innocent American people."
"Rep Waters is a danger to our society," she added.
Newsweek reached out to Greene's office for further comment.
Greene's tweet came Sunday after Waters joined hundreds of Black Lives Matter protesters around the 11 p.m. curfew on Saturday night to demonstrate outside the police department in the city of Brooklyn Center, Minnesota.
The crowds were gathered for a seventh night of protests, after the police killing of Daunte Wright, to rally against police brutality and systemic racism. They repeatedly called for heavy charges against Kimberly Potter, the officer involved in the shooting.