Tributes Pour in for Obama's Dog Bo, After Former First Dog Passes Away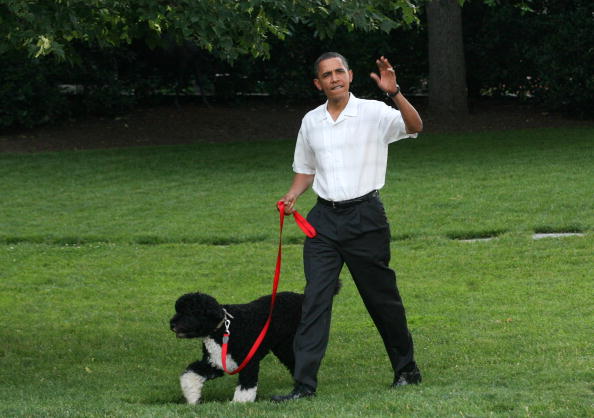 Bo, the beloved former first dog and member of the Obama family, died Saturday after a battle with cancer. Former first lady Michelle Obama posted a heartfelt message to social media, and former President Barack Obama followed with the same.
Bo was a Portuguese water dog given to the Obamas from the late Senator Edward Kennedy, the Massachusetts Democrat who was a big supporter of Obama in the 2008 presidential campaign. The canine became a member of the Obama family in 2009 as the family settled into the White House.
Michelle Obama wrote that Saturday afternoon "was a difficult one for our family."
"We said goodbye to our best friend—our dog, Bo—after a battle with cancer," the former first lady wrote.