Springtime a quiet time to visit Yellowstone National Park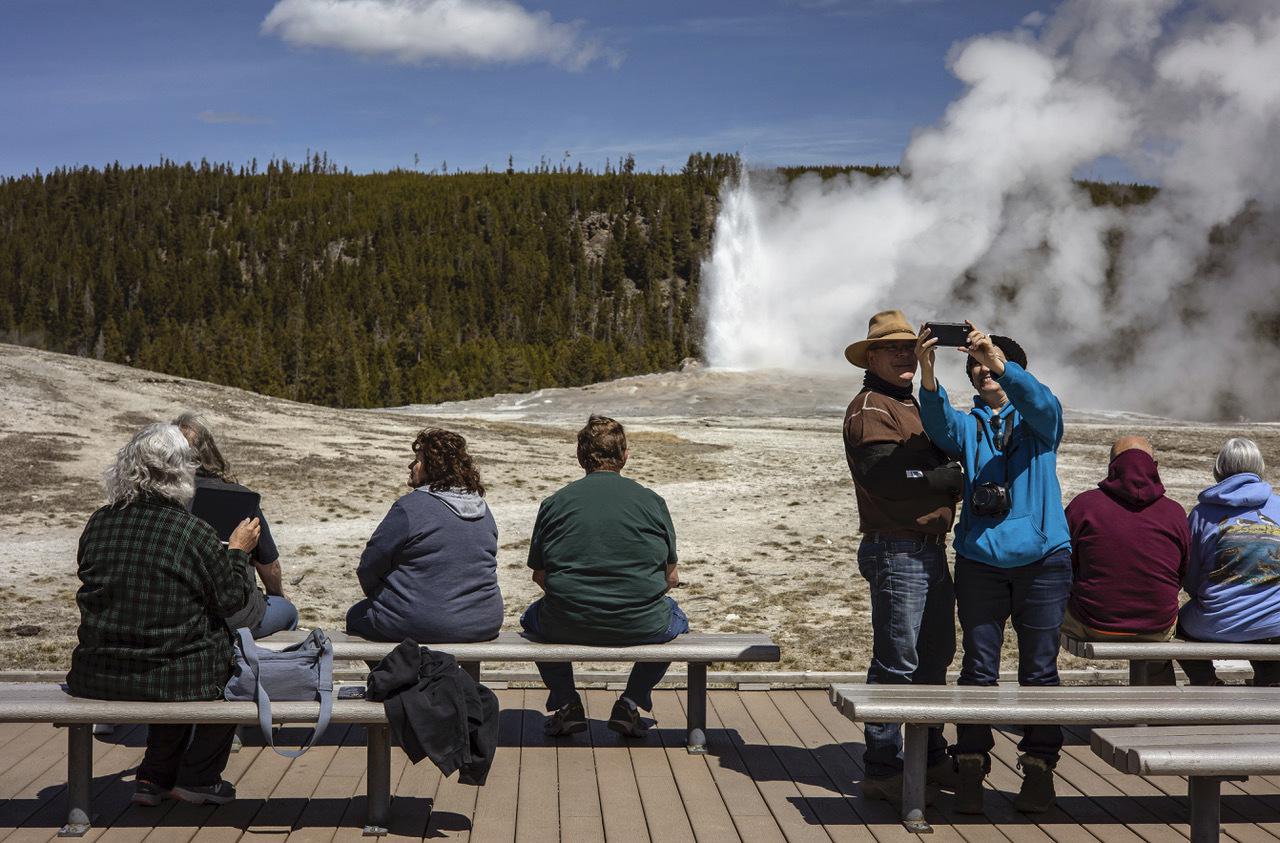 YELLOWSTONE NATIONAL PARK, Wyo. (AP) — A stone's throw from Yellowstone National Park sits the small border town of West Yellowstone, which is usually either buried in snow or swarmed by tourists. But at the end of April, the streets are quiet and locals can peacefully read newspapers on coffee shop porticos.
It's also a quieter time in the park, with most services closed and some roads still inaccessible. And for some, that's the best time to be there.
Lindsey Higgins and her fiancé Devin West had a front row seat to Old Faithful recently though the front row options were limitless. There were less than a hundred people at the afternoon eruption, which was just as tall and spectacular as ever.