Arizona Cop Files Report Saying He 'Smelled' Undocumented Migrants in Van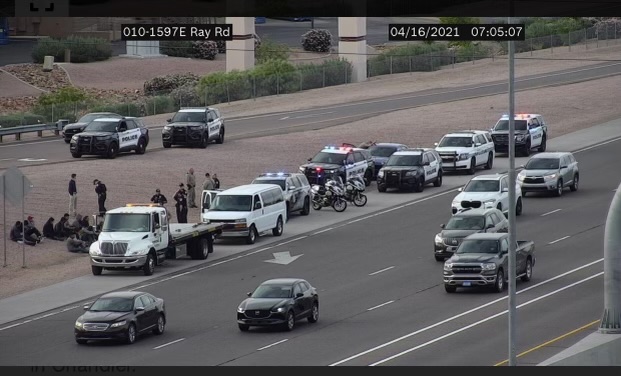 An Arizona State Trooper filed a report following a traffic stop in April, indicating he could smell that several occupants of the van he pulled over were undocumented migrants.
Sergeant Travis Smith with the Arizona Department of Public Safety initiated a traffic stop with a white van along Interstate 10, according to an April 16 press release. The press release also says "Upon contact with the driver, a United States citizen, the state trooper observed 17 undocumented aliens in the vehicle." What it doesn't say, is how Sergeant Smith determined that the 17 passengers were undocumented.
"I exited my patrol car and approached the side of the van," Sergeant Smith wrote in the incident report obtained by Newsweek. "The passenger window was rolled down and I immediately smelled an odor that was consistent with smuggling of illegal aliens from past experiences. Once I was at the passenger window, I noticed numerous persons in the van and the driver looked scared."