2 American Teens Qualify for Olympics in 100m Butterfly, Push World Record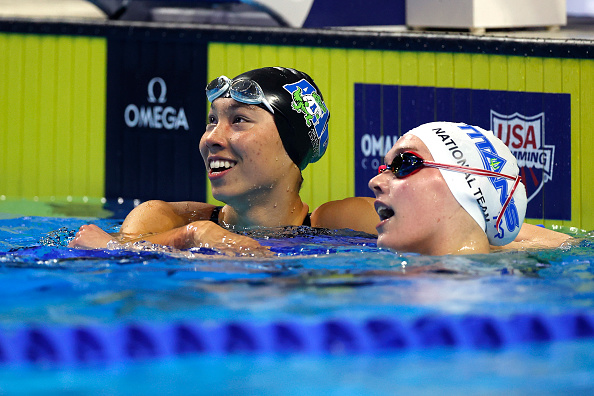 Night two of the U.S. Olympic Team Trials for swimming started with a blazingly-fast race in the finals for the women's 100-meter butterfly. The two teenagers didn't just qualify for Team USA, but they threatened a world record by an iconic swimmer in the process.
Torri Huske,18, won the final on Monday night in Omaha, Nebraska, with a time of 55.66 seconds, which is just barely off the world record of Sweden's Sarah Sjostrom's mark of 55.48 set at the 2016 Rio de Janeiro Summer Olympics.
Claire Curzan, 16, touched second Monday night with a time of 56.43, edging out Kate Douglass (56.56) and Kelsi Dahlia (56.80).
The top swimmers will be named to the U.S. national team that will compete at the Tokyo Summer Olympics next month.