Top Senate Republicans split on need to investigate secret DOJ subpoenas of Democratic lawmakers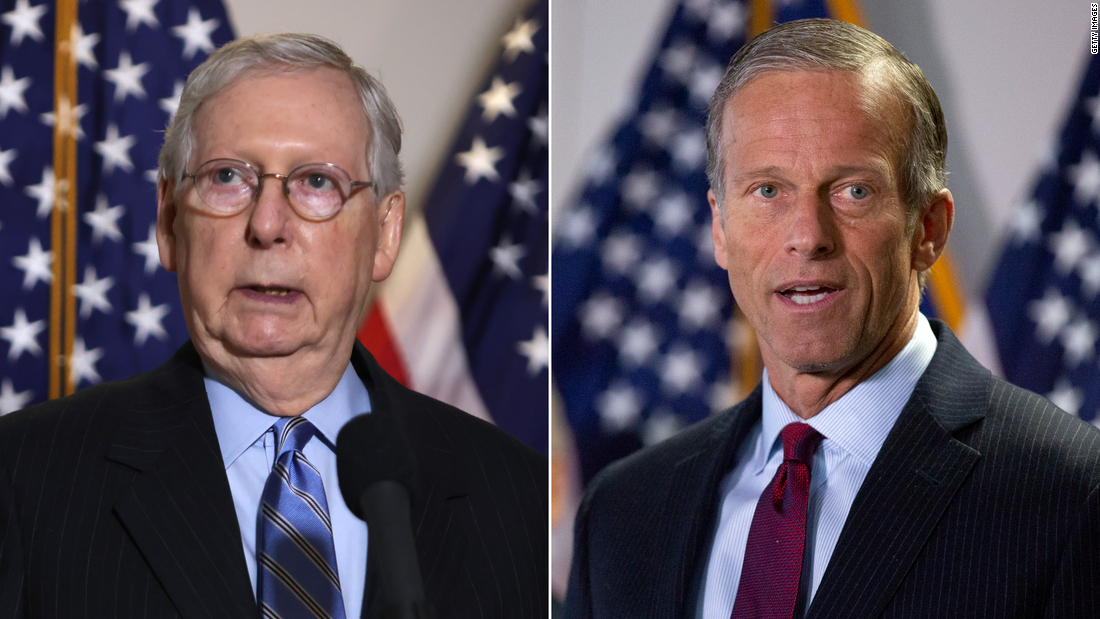 (CNN)The top two Senate Republican leaders were split Monday over the need for Congress to investigate secret Trump-era Justice Department subpoenas to two Democratic members of the House Intelligence Committee, both frequent critics of the former President.
Senate Minority Leader Mitch McConnell defended the right of the Justice Department to carry out sensitive leak investigations when needed and warned against a probe by the Senate Judiciary Committee that could become "a partisan circus." He said the ongoing Justice Department inspector general's investigation is sufficient.
But Senate Minority Whip John Thune, the second-ranking member of the GOP leadership, disagreed and said, "Obviously, this warrants further review and investigation."