Tokyo Olympics Will Give Out 150,000 Condoms To Athletes Not to Use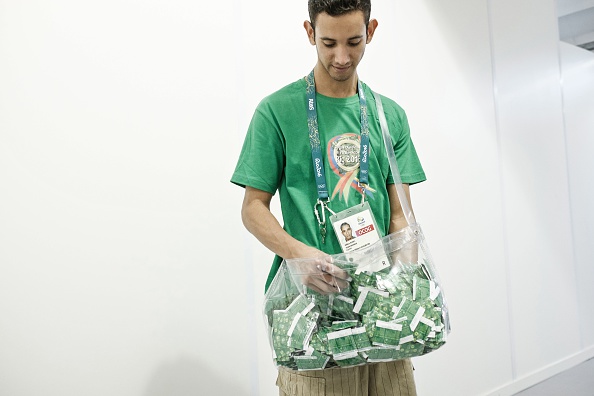 Olympic organizers have given condoms to athletes in Olympic villages since the late 1980s as a way to raise awareness for HIV and AIDS. Now, organizers in Tokyo are asking athletes to accept the souvenir condoms in 2021 and not use them because of another medical crisis, which is COVID.
Tokyo organizers plan on distributing about 150,000 condoms at the Summer Games next month, according to a Reuters report. The condoms are, well, just another part of the Tokyo souvenir swag bags.
"The distribution of condoms is not for use at the athletes' village, but to have athletes take them back to their home countries to raise awareness [of HIV and AIDS]," Olympic organizers stated.
The Tokyo Games that were scheduled for 2020 got postponed exactly a year after the coronavirus pandemic began sweeping the globe last year. Even though cases are on the rise again in Japan and the majority of the country does not want the Olympics to happen at all, the International Olympic Committee (IOC) and participating countries have pressed forward to make it happen.