Olympic Runner Blames Positive Steroid Test on 'Mexican Food Truck'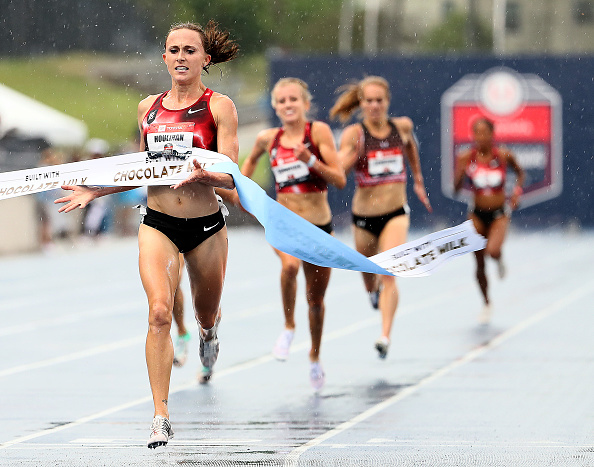 Shelby Houlihan is a former Olympic runner who trots the middle distance races, but she revealed Monday evening some backtracking she had to jog in order to find a source for a recent positive test for an anabolic steroid.
She said her positive test ultimately resulted from a pork burrito she ate from a "Mexican food truck" in Oregon just a few hours before an out-of-competition test in December. She explained the burrito proposal during an appeal, which was denied. Now, she faces a four-year suspension.
Houlihan described her ordeal in an Instagram post on Monday evening.
"On January 14th, 2021, I received an email from the Athletics Integrity Unit (AIU), informing me a drug testing sample that I provided on December 15th, 2020 has returned as an Adverse Analytical Finding for an anabolic steroid called Nandrolone and that I am therefore subject to an immediate Provisional Suspension," Houlihan wrote.