Transcript of Marjorie Taylor Greene Apology After Holocaust Museum Visit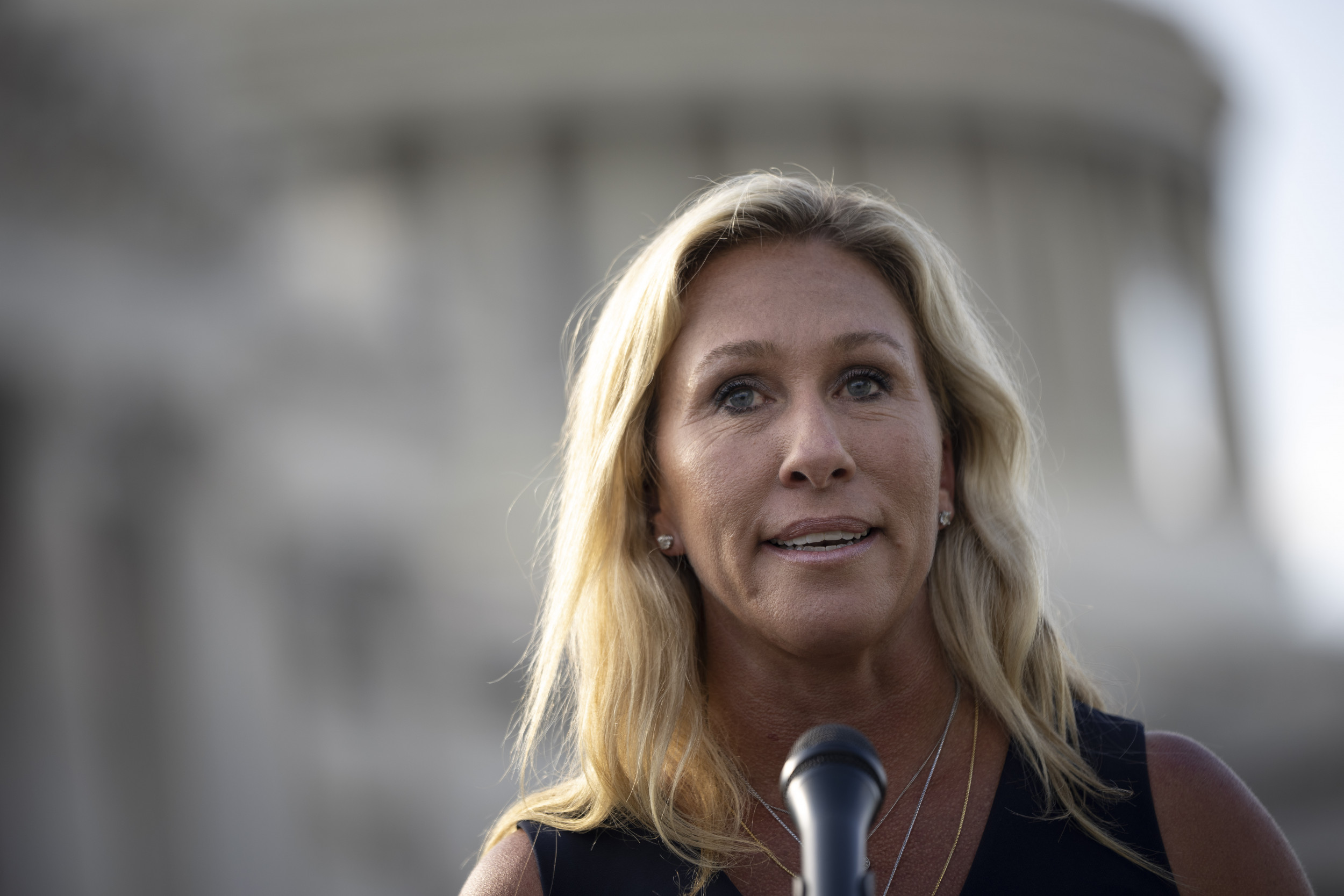 Rep. Marjorie Taylore Greene has apologized for her recent comments comparing mask mandates amid the pandemic to the treatment of Jews during the Holocaust.
The Georgia lawmaker gave a speech outside the Capitol on Monday in which she stated that there is "no comparison" between the atrocity and guidelines to help protect people against COVID-19, after making a visit to Washington, D.C.'s U.S. Holocaust Memorial Museum.
Speaking to Real America's Voice TV show The Water Cooler with host David Brody in May, Greene first described the Democrats requiring people to wear masks inside the House as similar to how the Nazis made Jewish people to "wear a gold star" during World War II.
Greene later doubled down on her remarks when asked about them, claiming that "any rational Jewish person" would oppose mask mandates just like they "didn't like what happened in Nazi Germany."