Video Shows Great White Shark Being Freed From Fishing Lines by Angler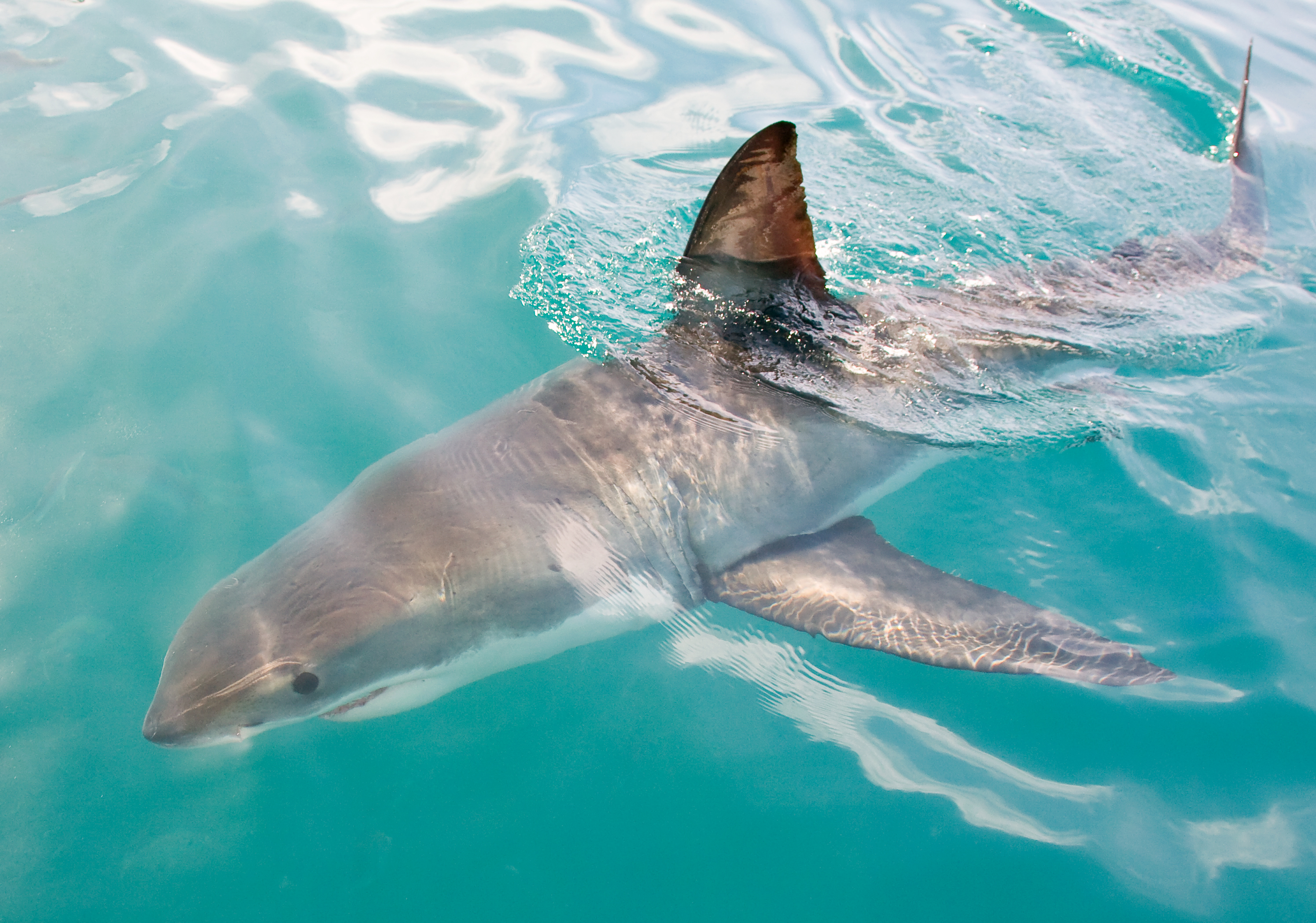 The extraordinary moment a pair of anglers started freeing an entangled great white shark from fishing wire has been captured on video.
Footage posted to YouTube (via Storyful) shows Sean Bailey leaning off the edge of a boat in order to help a shark whose movements appear to be severely restricted.
Bailey was on the boat with his father, approximately half a mile off Oceanside City Beach in San Diego, when they spotted a shark.
Upon closer inspection, they realized it was swimming in circles, and that it was covered in fishing wires and leaders.
"Actually he's got a bunch of fishing line stuck to him," Bailey tells his father in the video, as the shark swims slowly and laboriously ahead of the boat.