Stephen Colbert Gets 2-Minute Standing Ovation as Audience Finally Returns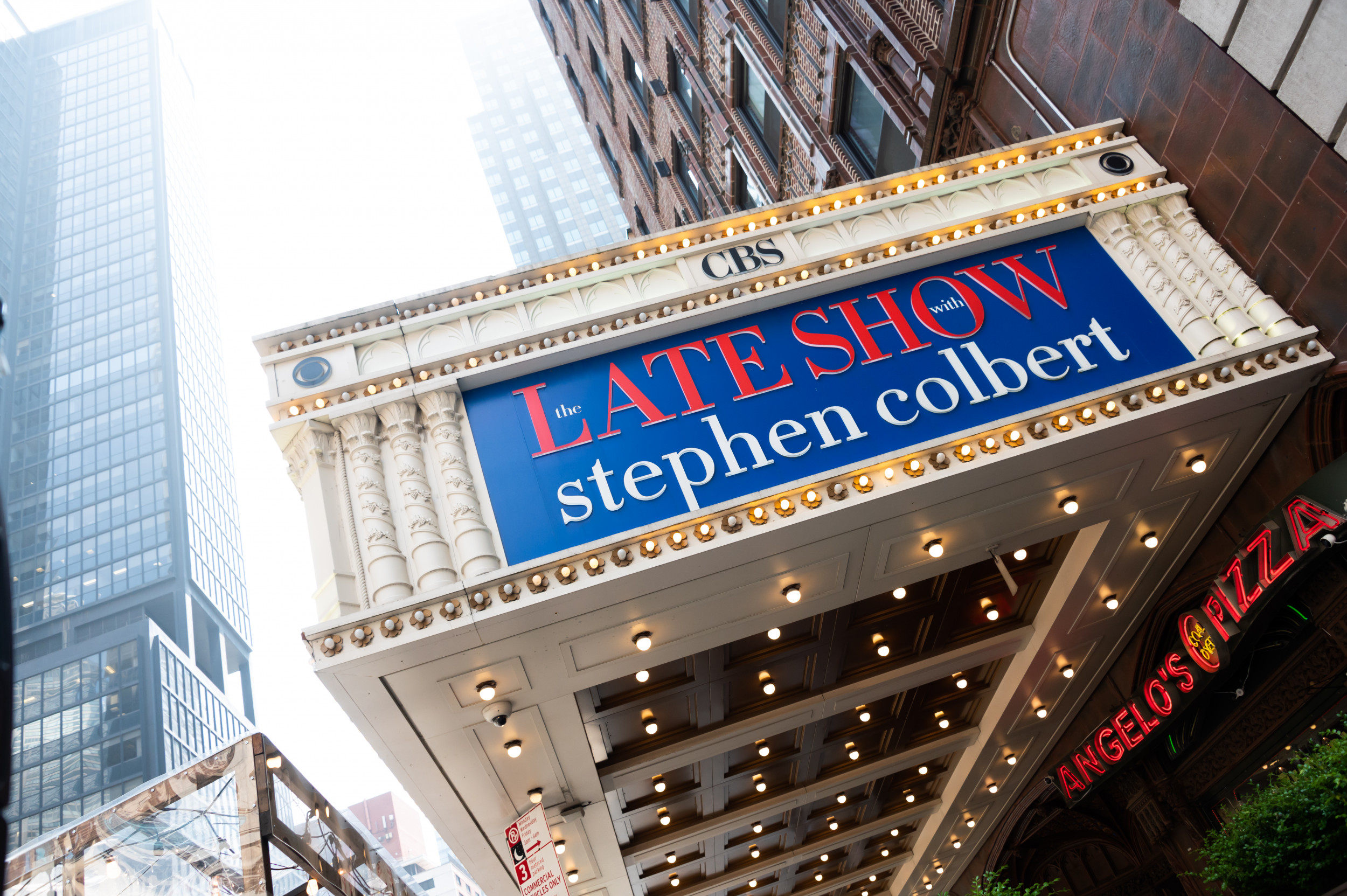 The Late Show With Stephen Colbert made a "very emotional" return to a live studio on Monday night with the host receiving a two-minute standing ovation from the crowd.
"I am proud to say that we are the first show back up on Broadway," Colbert said to the audience of more than 420 vaccinated guests, many of whom were maskless, at the Ed Sullivan Theater in Manhattan. He then joked: "Suck it, Lion King!"
"So how ya been?" he asked, as an audience filled the room for the first time since March 16, 2020—that's 213 episodes recorded without an audience.
The Late Show is one of the most popular late-night talk show offerings on television and for the past 15 months, it has continued to air on weeknights, with no live audience and the musical contributions being added remotely.