Ted Cruz Ridiculed Over Flag Day Pledge of Allegiance Twitter video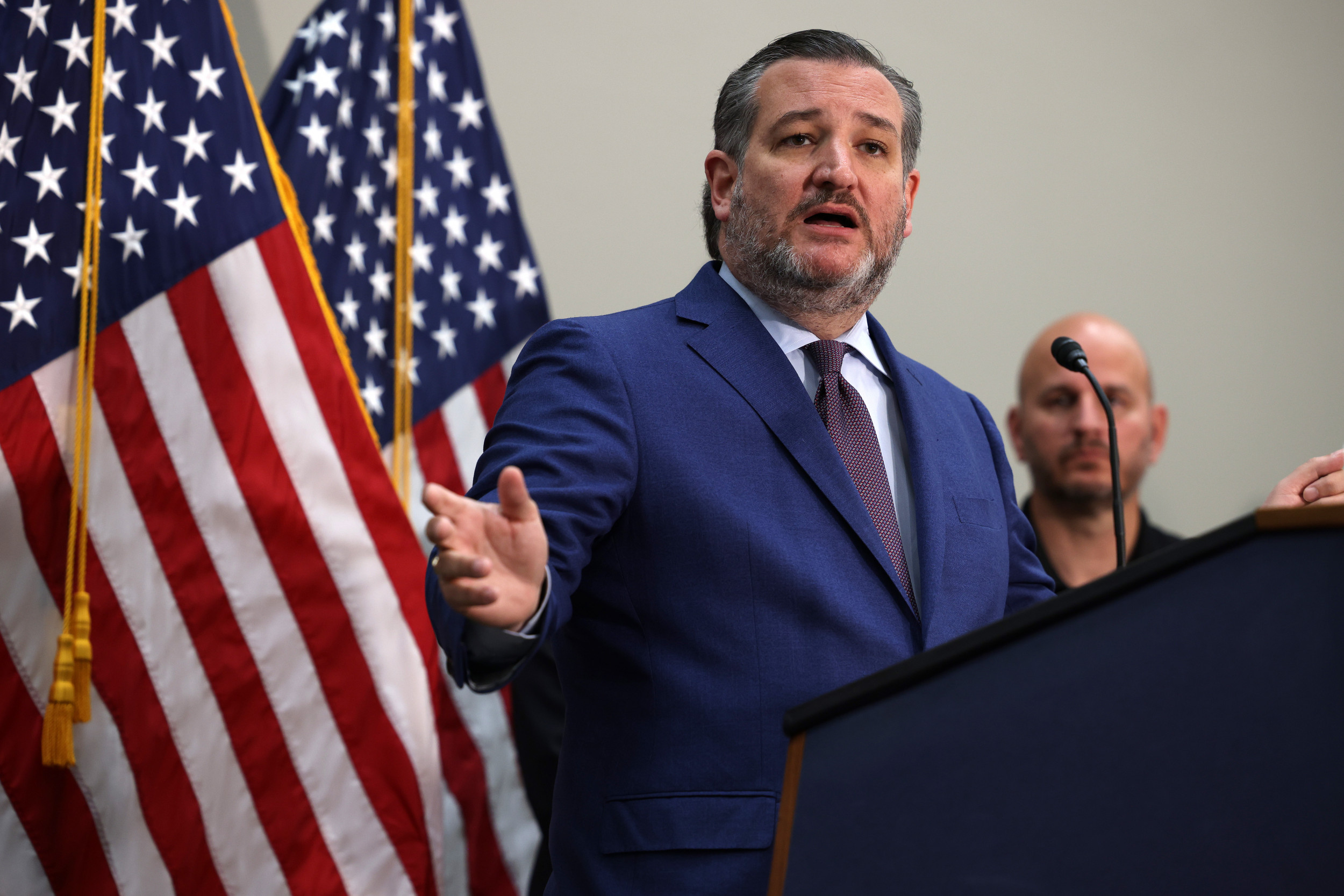 Ted Cruz was mocked and criticized after posting a video on Twitter showing him taking the Pledge of Allegiance while standing next to the American flag.
The Texas Senator posted the 14-second clip on Monday, along with the caption: "This didn't use to be controversial #flagday." The clip has since been shared more than 1.5 million times.
It's unclear what prompted Cruz to share the video, but some social media users questioned why Cruz decided to post the clip when he should be focusing on the Electric Reliability Council of Texas (ERCOT) warning there may not be enough power to meet demand and that there may be further blackouts in the state.
ERCOT said a significant number of forced generation outages and potential record electricity use in June have resulted in tight grid conditions. The energy company is asking Texas residents to reduce their electricity use by turning off lights and pool pumps and to avoid using large appliances like ovens, washing machines and dryers in order to help conserve power.