Newborn Deer in Middle of Road Are Saved by Farmer in Adorable Video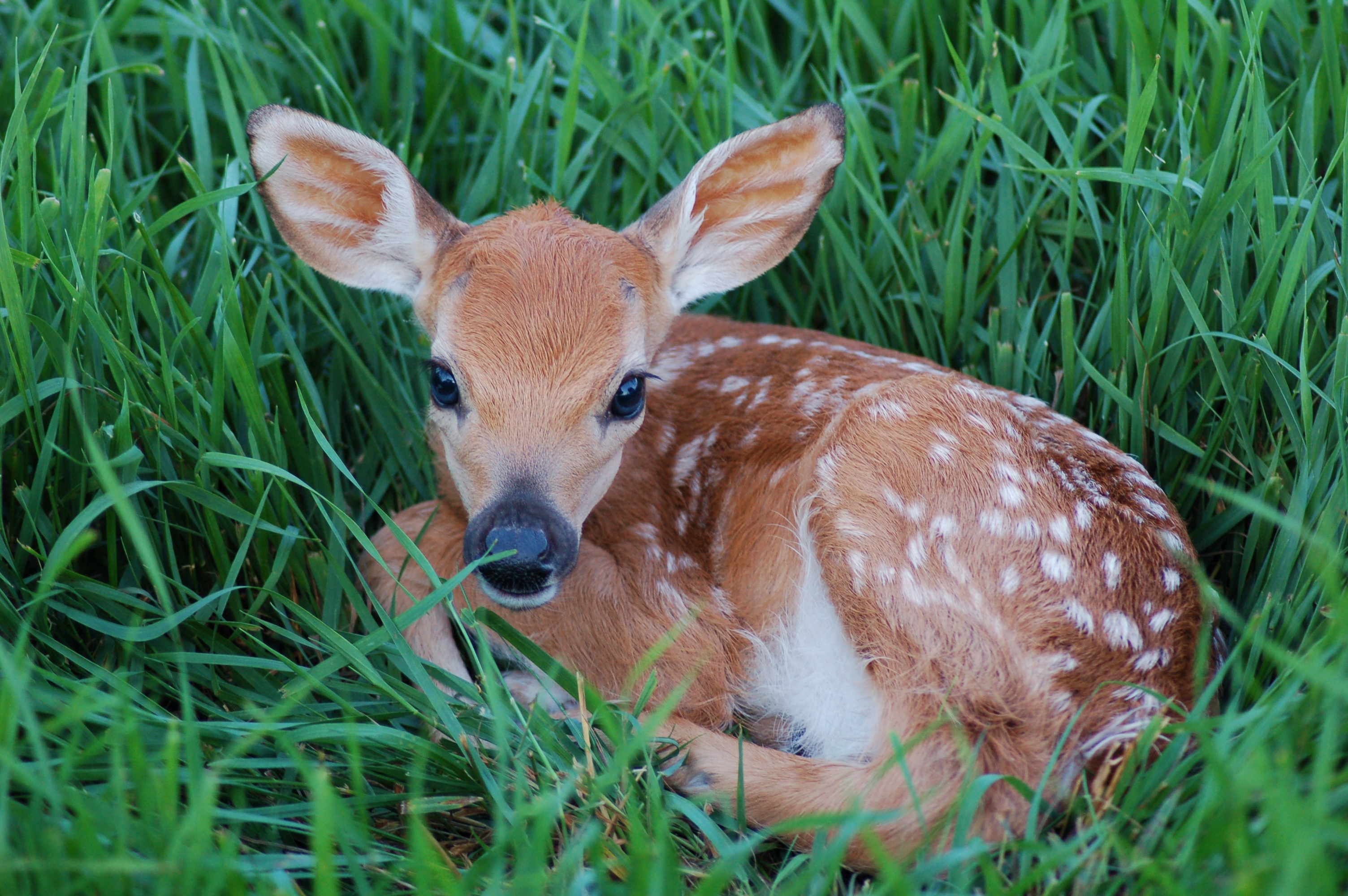 When a pair of baby deer were abandoned by their mother while crossing a road, a North Dakota farmer decided to help them.
A video of the man assisting the two tiny fawns, who were no more than a day old, has gone viral online.
The footage, which was posted to TikTok by farmer Robert Albright, known online as @flexicoil, begins with two baby deer in the middle of a road.
The tiny animals stand nervously as Albright approaches one of them, saying: "You're tiny. You born like four hours ago?"
One of the fawns then lets out a high-pitched squeak and Albright strokes its head.
The farmer then says "come on, let's go," before trying to usher one of the animals safely across the road.
When this doesn't work he picks it up and carries it to the grass on the other side.