California Mask Mandate Ends As COVID Restrictions Eased on June 15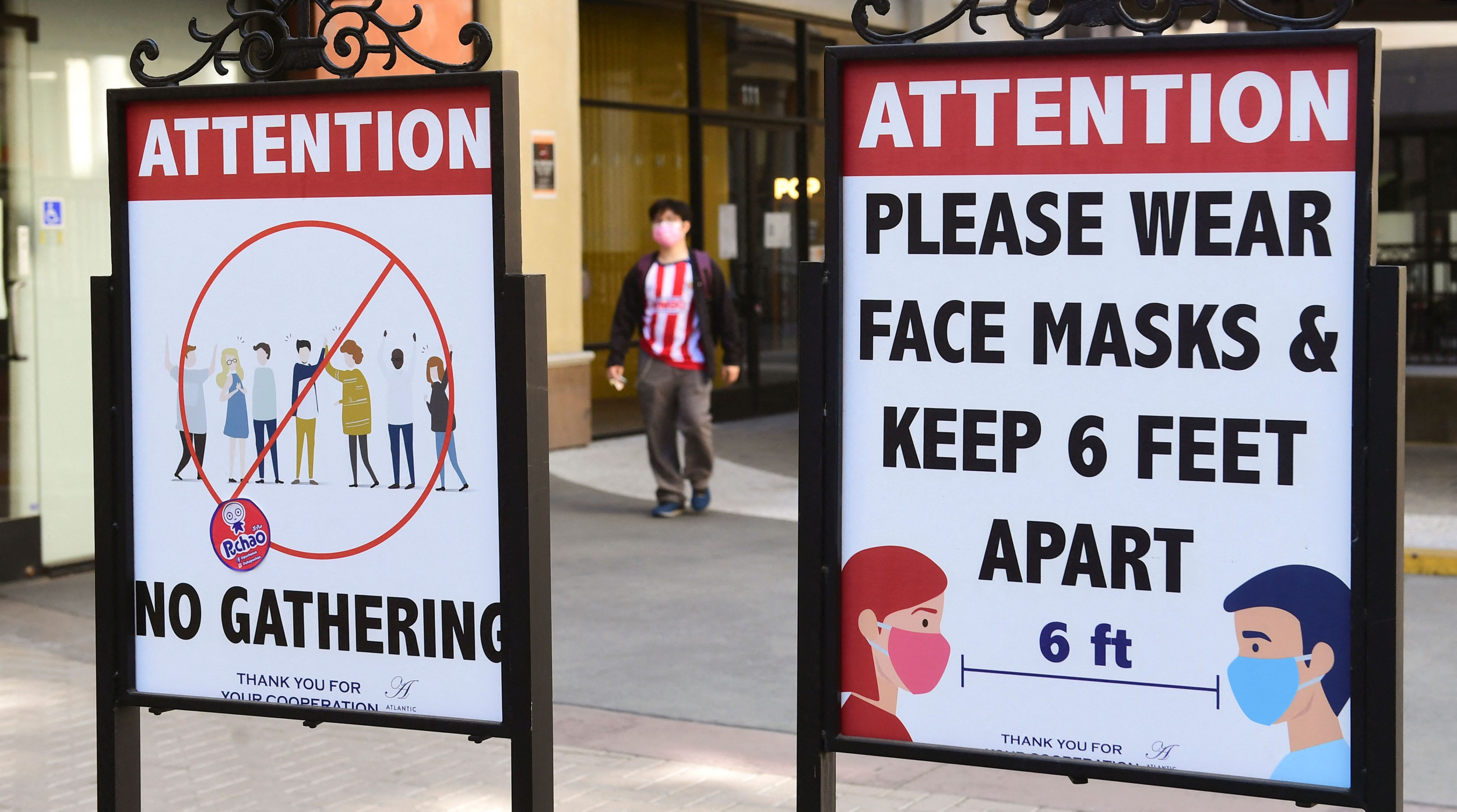 Amid the ongoing COVID-19 pandemic, California is "fully reopening" on Tuesday. From June 15, COVID-19 restrictions, such as capacity limits and social distancing requirements, will be lifted for most businesses and activities.
Fully vaccinated people will no longer be required to wear masks in most settings, apart from a few exceptions.
People who have not been vaccinated will still be required to wear a face covering indoors or when attending large outdoor events such as concerts or sports games.
Unvaccinated individuals will be required to wear masks in indoor public settings and businesses.
Businesses may also choose to require vaccinated individuals to wear masks at their facilities.
At least through October 1, those attending large-scale indoor events will be required to test negative for COVID-19 or be vaccinated, the California state government advises.