Biden shores up allied support before Putin summit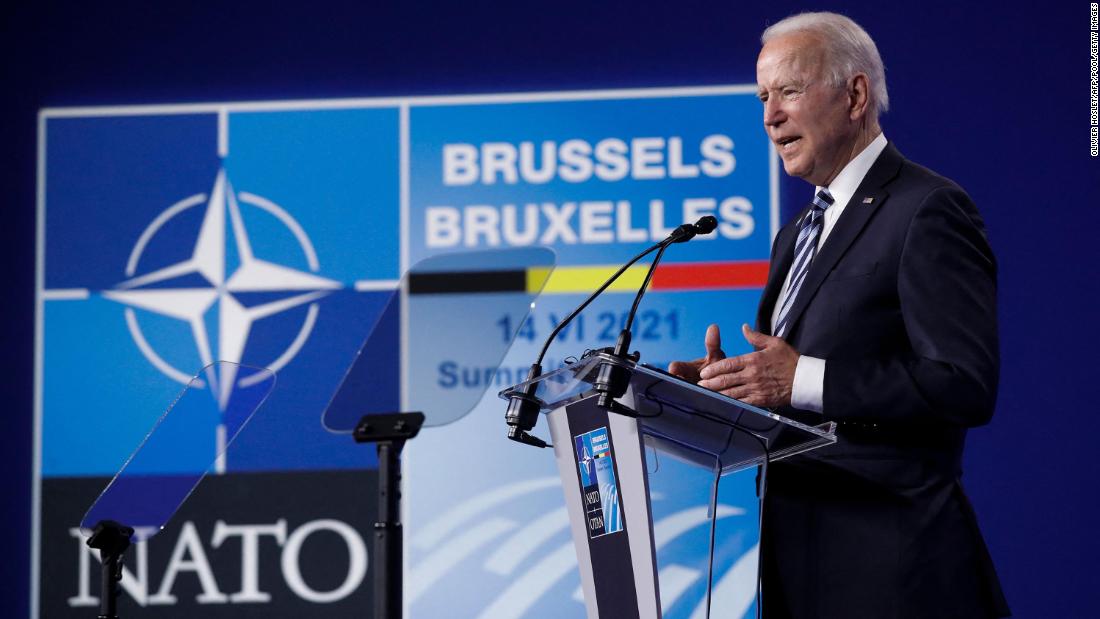 Brussels (CNN)President Joe Biden arrives in Geneva on Tuesday ahead of lengthy and contentious talks with Vladimir Putin, the capstone on a European tour designed to show western solidarity ahead of the momentous summit.
Biden has spent the past week consulting fellow leaders, national security aides and political advisers, reading through extensive preparation materials and thinking about what exactly he will say to the Russian President when they sit down in an 18th century lakeside Swiss villa Wednesday.
At meetings of the Group of 7 and NATO, he discussed the upcoming summit with at least two dozen foreign leaders, from the Chancellor of Germany to the leaders of the tiny Baltic states to the right-wing President of Poland. He was even quizzed on the meeting by Britain's Queen Elizabeth II over tea at Windsor Castle.