Kodak Black Wishes Donald Trump Happy Birthday After Pardon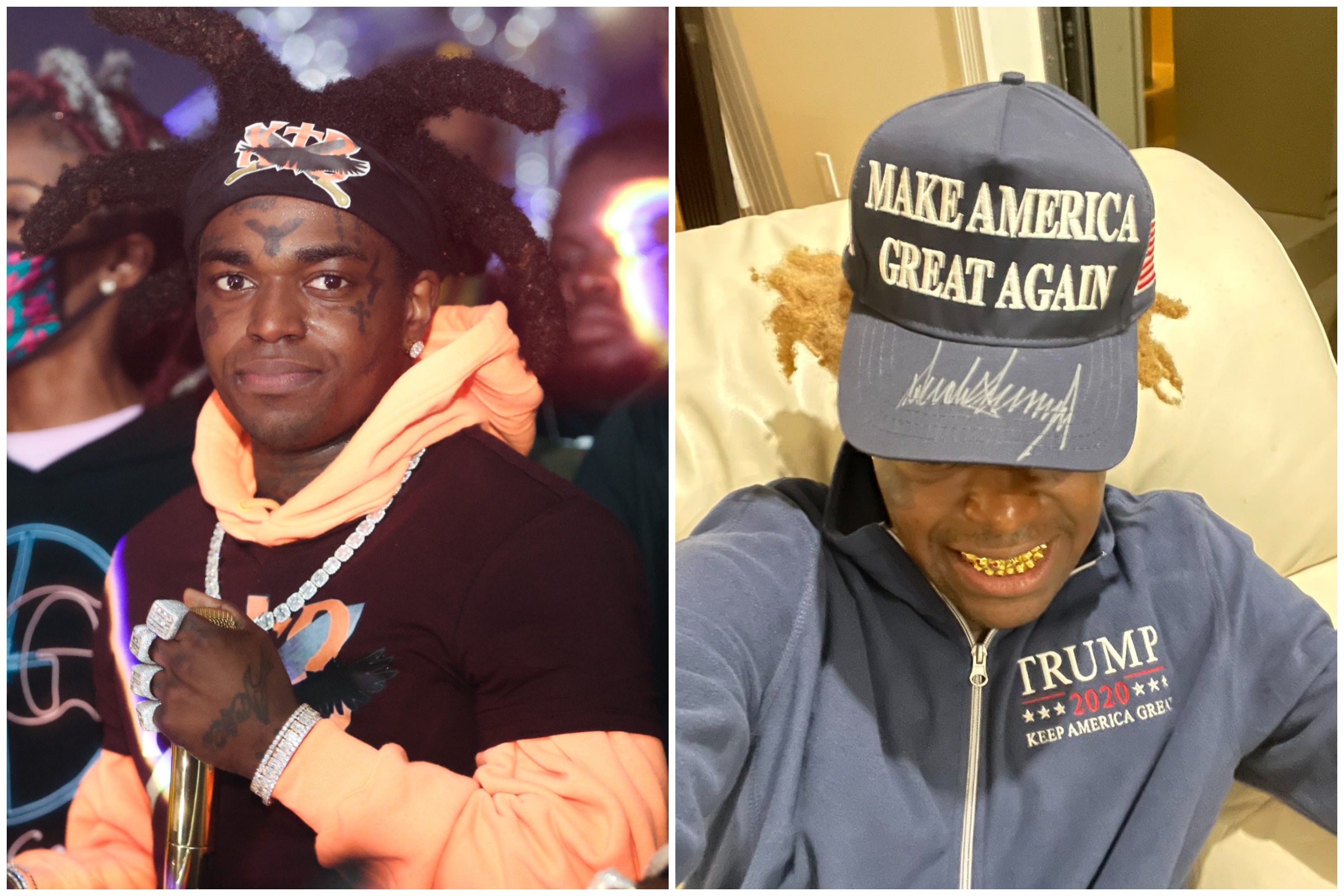 Rapper Kodak Black has wished former U.S president Donald Trump a happy 75th birthday.
The 24-year-old, real name Bill Kahan Kapri, took to social media to share photographs of himself fully decked out in Trump's "Make America Great Again" (MAGA) merchandise.
The apparel also featured a navy blue MAGA hat which appeared to be signed by Trump.
Also taking the opportunity to promote his recent single "Feelin Peachy", Kapri wrote: "#HappyBirthdayTrump #HappyBirthdayKodak #GeminiGang #FeelinPeachy Out Now."
June-born Kapri seemingly referenced his shared astrological sign with the businessman by using the "Gemini Gang" hashtag. He followed the slew of hashtags with red and blue heart emojis.
Trump could not respond to the tweet following his ban from the social media platform.