Jon Stewart's Wuhan Lab Leak Rant Leaves People Confused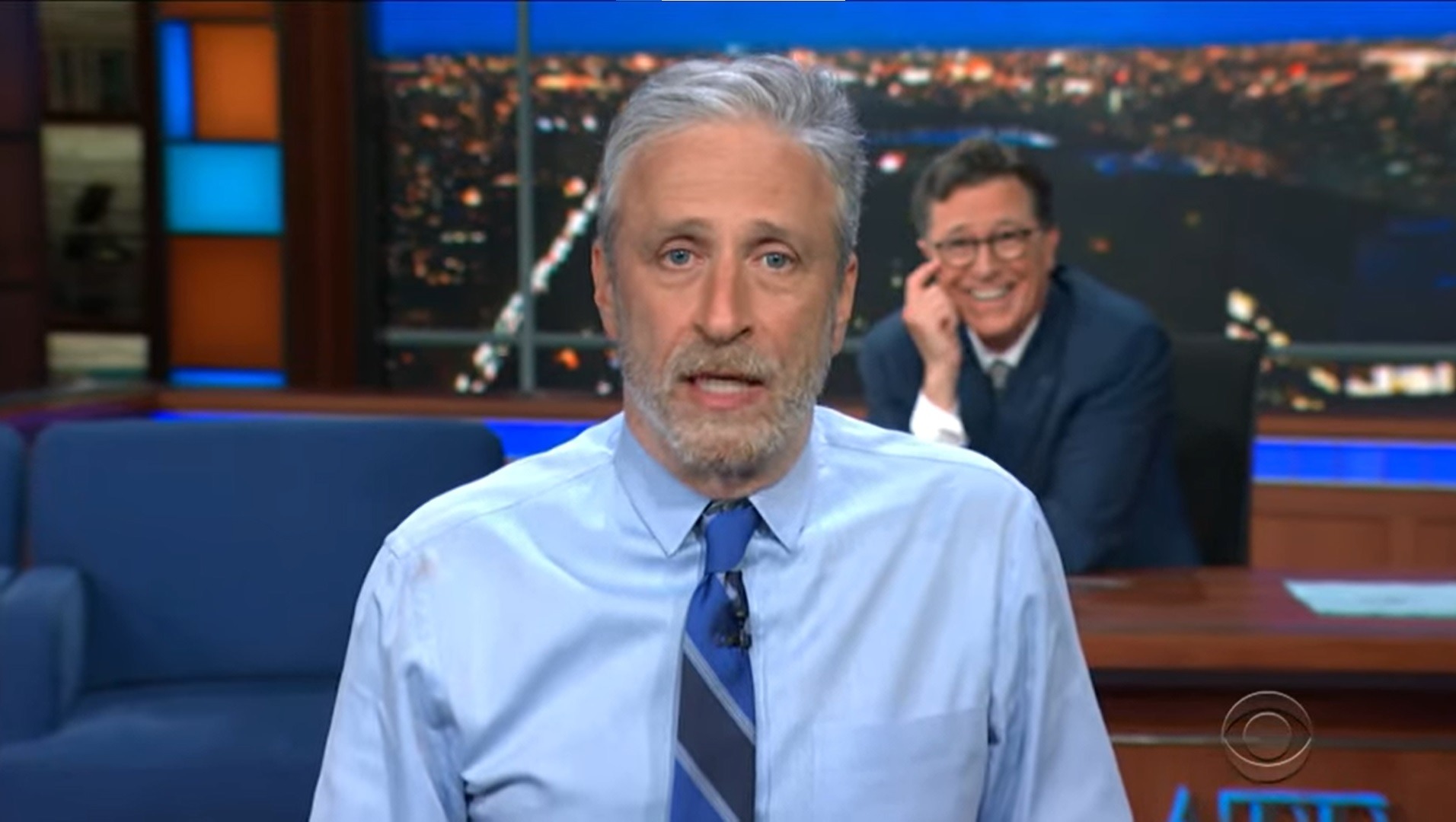 Jon Stewart caused quite the stir when he floated his theory that the novel coronavirus was manufactured in a Chinese lab—not least because viewers struggled to tell if he was serious or joking.
The TV personality made an appearance on The Late Show with Stephen Colbert on Monday, and shared—in great detail and with much passion—his belief that COVID-19 originated from within the walls of the Wuhan Institute of Virology.
Stewart said during his chat with host Stephen Colbert: "I think we owe a great debt of gratitude to science. Science has, in many ways, helped ease the suffering of this pandemic—which was more than likely caused by science."
However, following his impassioned speech, in which he insisted that his rant was "not a conspiracy," viewers were left not knowing how to take his words.