Palestinian Official Says Naftali Bennett 'More Radical' Than Netanyahu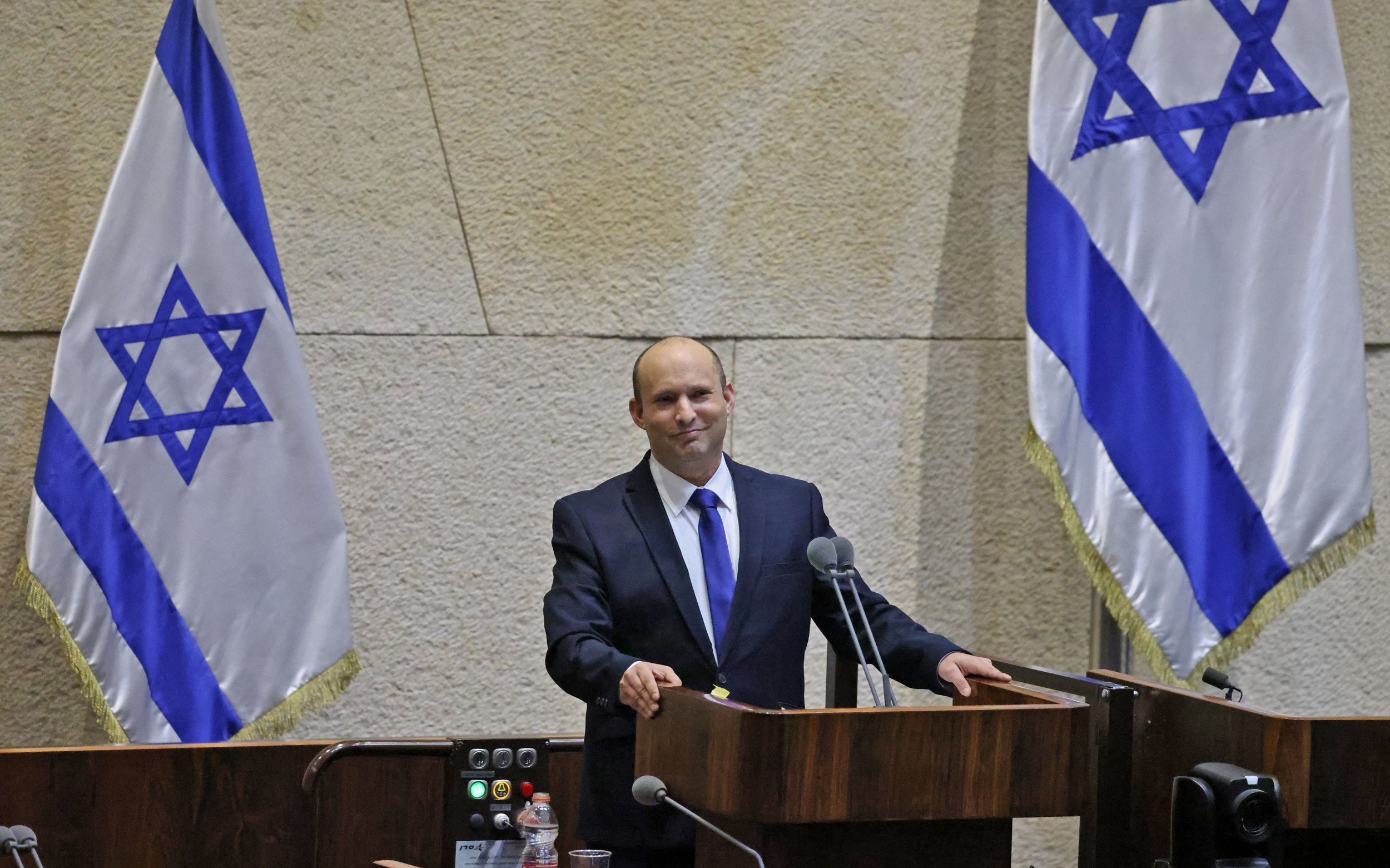 A Palestinian official said that new Israeli Prime Minister Naftali Bennett might be "more radical" than former Prime Minister Benjamin Netanyahu, the Associated Press reported.
In a speech before being sworn in Sunday, Bennett did not offer much on the long-standing conflict with the Palestinians but said "violence will be met with a firm response," weeks after a cease-fire ended an 11-day conflict in Gaza.
"They talk about it being a government of change, but it's just going to entrench the status quo," Palestinian official Waleed Assaf said. "Bennett is a copy of Netanyahu, and he might even be more radical."
Israeli Environment Minister Tamar Zandberg told Israeli TV Channel 12 that Bennett's new government has decided "at least at this stage, not to deal with" the process to make peace with Palestinians but noted that it is important.