Twitter Loses it Over Skywritten Marriage Proposal Mocking Joe Rogan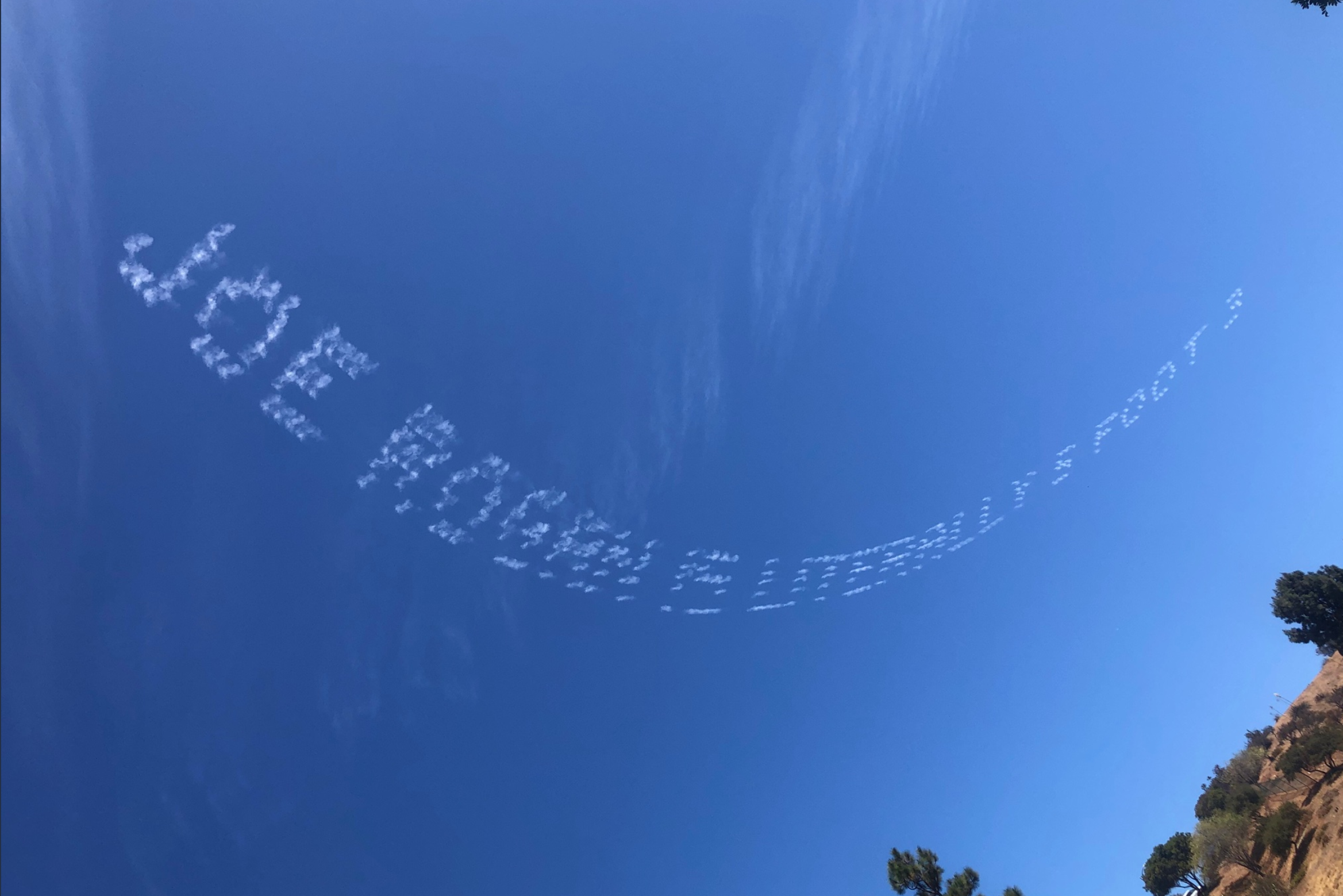 Los Angeles residents bore witness to a hilariously public marriage proposal this past Saturday, complete with a declaration of love and a jab at podcast host Joe Rogan's height.
According to TheWrap, the sky-written proposal was performed by a company called Sky Typers and cost $17,000. Twitter was delighted by the proposal, and couldn't believe someone spent thousands of dollars to insult Rogan in such an elaborate way.
According to those on Twitter, the proposal read as follows: "Will you marry me, Mollie Pratt?" "She said yes." "I love you more than anything." "Excited to spend my life with you." "Until death do us part."
But that wasn't where the elaborate proposal ended. The person proposing had "one more thing to say": "Joe Rogan is literally 5 foot 3."