Joe Biden Told Putin He Had No 'Soul' During Odd Kremlin Visit in 2011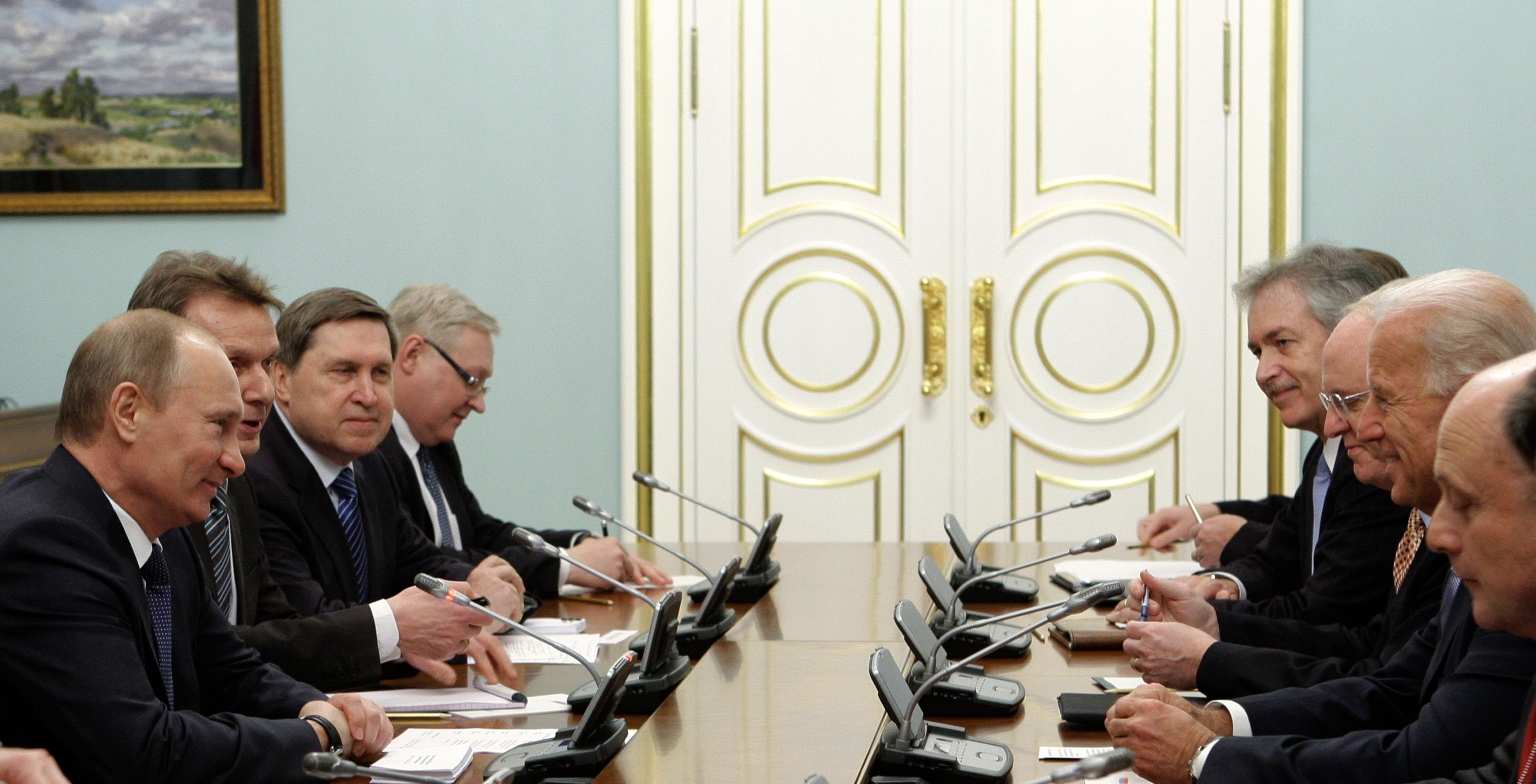 Ten years ago, Joe Biden met with Vladimir Putin at the Kremlin, where the then-vice president said he looked into the Russian leader's eyes and told him, "I don't think you have a soul."
Biden is set to meet with Putin on Wednesday for talks that the White House has vaguely described as a discussion of a "full range of pressing issues as we seek to restore predictability and stability" to U.S.-Russia relations. But in 2011, a bizarre close-encounter exchange between the two included intense eye contact, a lengthy handshake and an apparent feeling of mutual understanding. In a New Yorker interview in 2014, Biden described how personality is a factor during meetings with foreign leaders.
But when asked this week by NBC News about the intense meeting with Biden, Putin said he did not recall it.