Restaurant Makes Spicy, Cicada-Topped Pizza in 'Crunchy' Experiment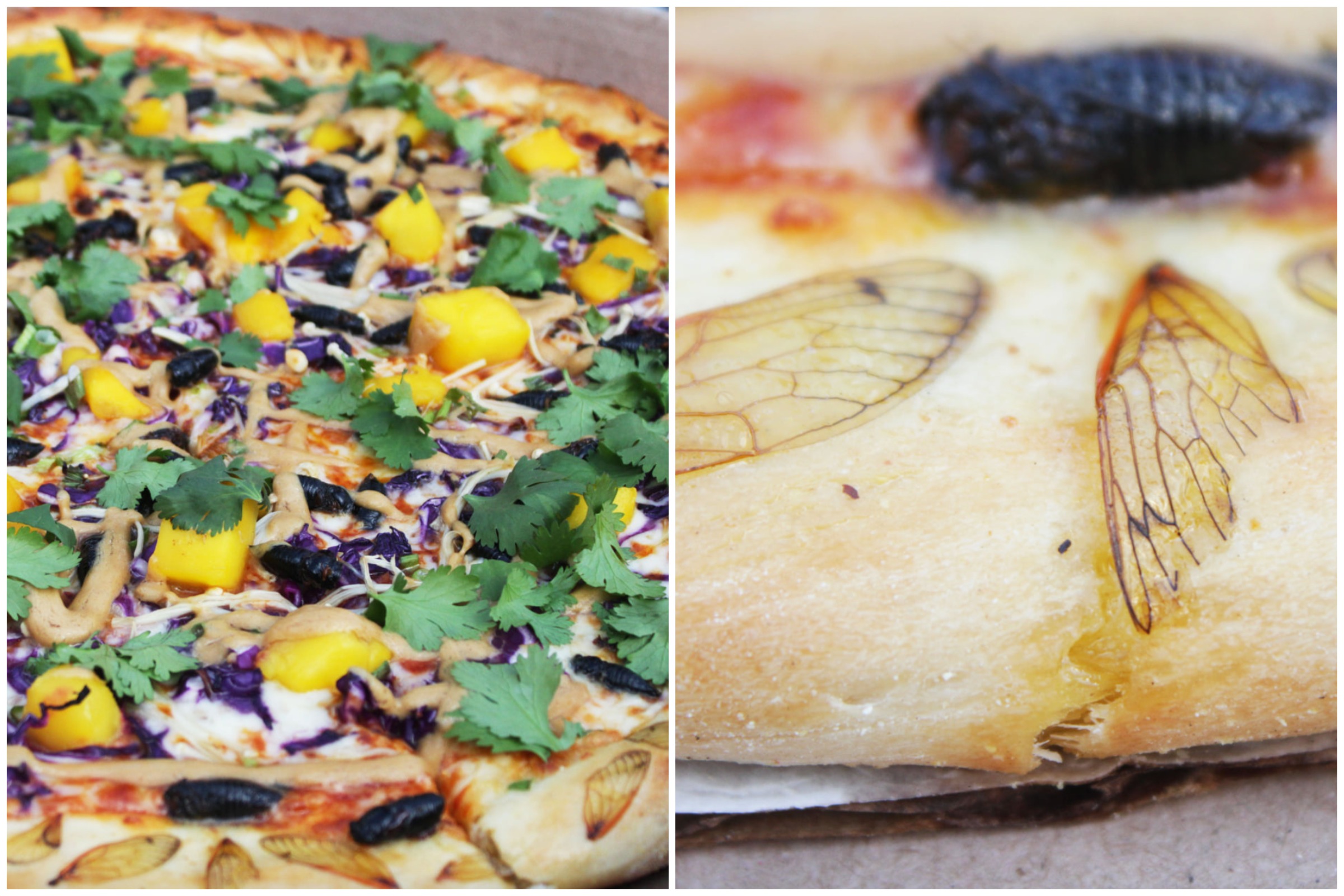 An Ohio pizzeria is making waves online after their recent creation—a pizza topped with a pile of "locally foraged" cicadas—started gaining traction on social media.
The Pizza Bandit of Dayton, Ohio, posted photos of their newest pie on Facebook earlier this week. "Buzz... Buzz... It's Cicada Pizza!" they wrote.
"From a distance this pie looks delightful but once you get closer you realize those are no raisins...introducing Spicy Thai Cicada Pie!" they added. Sure enough, the pictures of the pizza show a variety of colorful toppings, nearly disguising the insects.
According to their description, the pie features "an 18" handtossed dough with miso hoisin sriracha sauce, mozzarella and provolone, blanched and sautéed locally foraged cicadas, mushroom, cabbage, green onion, mango, cilantro, with a spicy Thai sauce after the bake and a Cicada wing adorned crust."