Stray Bullet From Police Shooting Nearly Hits Man at Home Half-Mile Away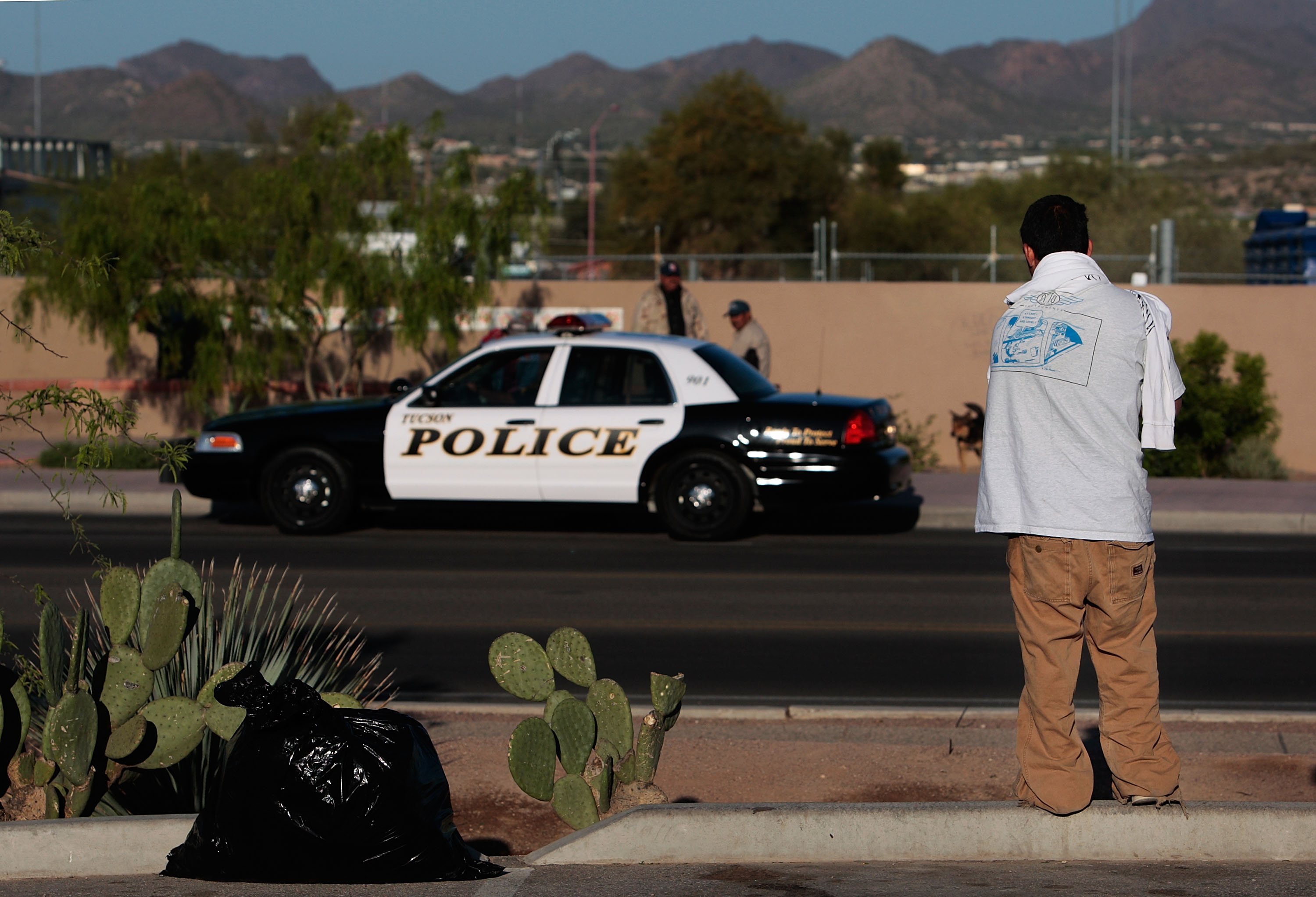 A man in Arizona allegedly made a narrow escape from a stray bullet that struck his home. Police said the bullet was fired in a shooting incident that took place around half a mile from the home.
The Phoenix Police Department said a bullet fired during an "officer-involved shooting" on May 30 in the area around 39th Avenue and Thunderbird Road "entered an occupied residence approximately ½ mile away."
Police said no one at the residence where the bullet landed was injured.
The homeowner, Newell Newberry, told ABC 15 Arizona he was "getting some stuff out for dinner. Then I heard a big bang which scared me and I jumped back."
Newberry claimed he was just inches away from being hit, as the bullet pierced through the kitchen window. It hit a microwave before ultimately stopping underneath the stove, he told ABC 15.