Officials Say Illinois Chemical Plant Fire Could Last Days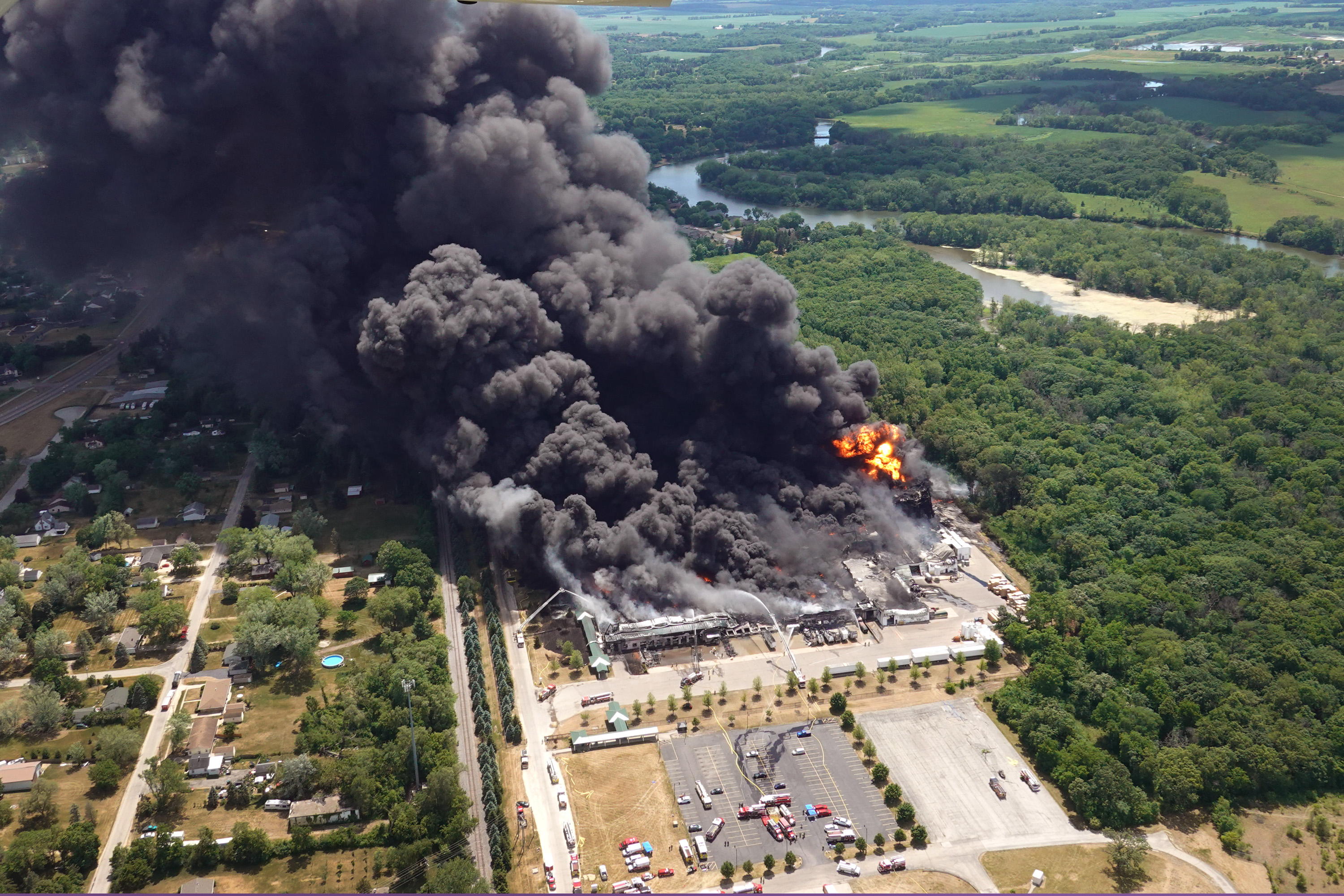 Officials in Winnebago County in Illinois have issued a disaster proclamation as a chemical plant fire continues to burn in the area.
The Chemtool lubricant production plant, located at 1165 Prairie Hill Road in Rockton, Illinois, caught fire at around 7 a.m. Monday. When firefighters arrived, the blaze had already made its way through the roof.
"At this point in time the building is pretty much consumed, we're thinking that this is going to be a several-day event to have all this product burned off," Rockton Fire Protection District Chief Kirk Wilson said in a news conference Monday. "And that's the best thing that we can do right now."
It is unclear what caused the explosion at the chemical plant, and the matter is under investigation.