Georgia Counties 'Cannot Continue' to Violate Drop Box Rules: Raffensperger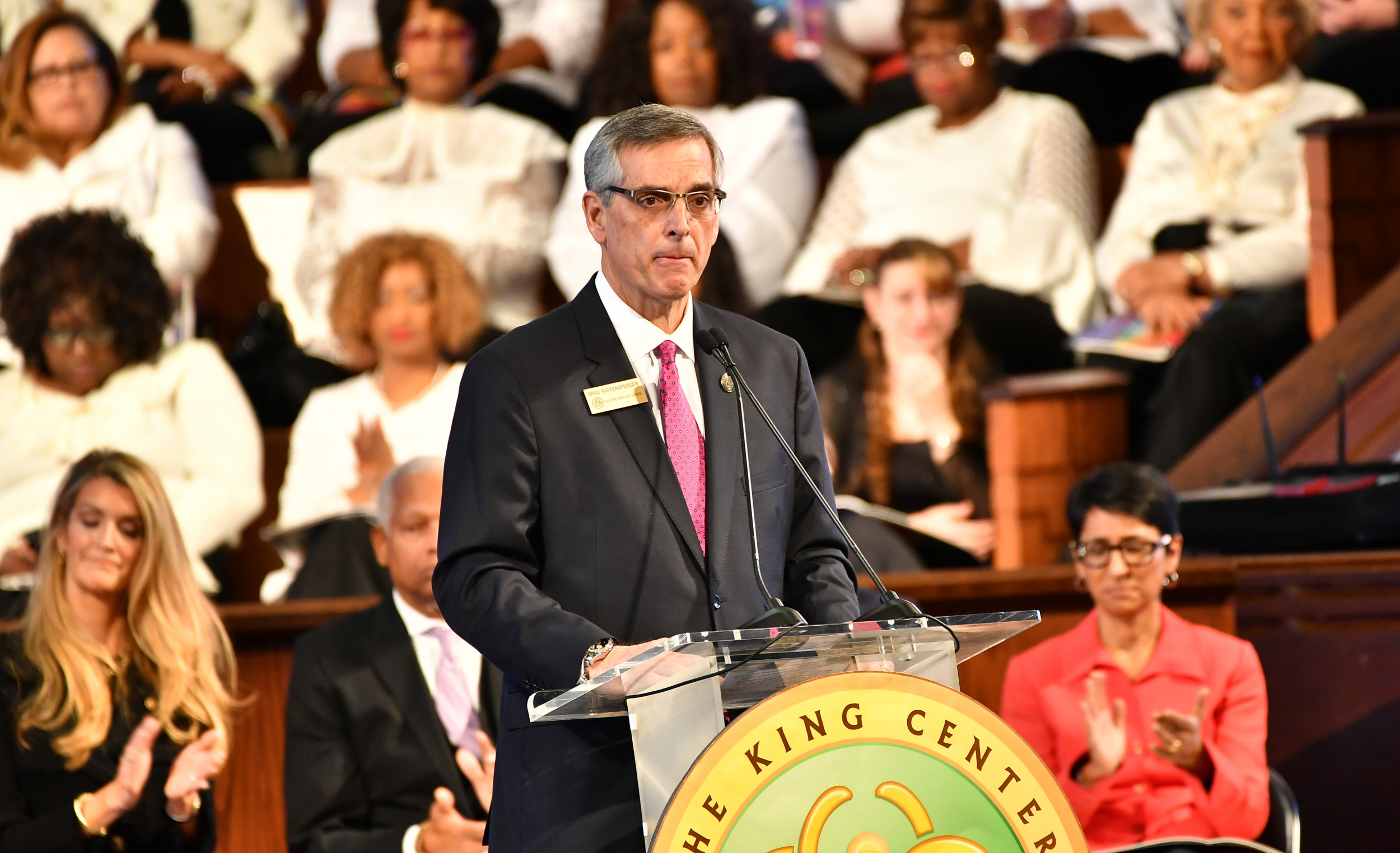 Georgia's Secretary of State Brad Raffensperger said in a Twitter post on Monday that the state's counties "cannot continue" to violate ballot drop box rules.
Raffensperger's office spokesman Ari Schaffer said the tweet referenced a Fulton County elections employee's comments to conservative news site The Georgia Star News. The site reported Fulton County produced drop box transfer forms due to an open records request and some were missing. Georgia's temporary 2020 election rules required each county to sign a drop box transfer form when absentee ballots were collected.
"New revelations that Fulton County is unable to produce all ballot drop box transfer documents will be investigated thoroughly, as we have with other counties that failed to follow Georgia rules and regulations regarding drop boxes. This cannot continue," Raffensperger tweeted.