Palestinians Protest Israeli March With Incendiary Balloons, Sparking Fires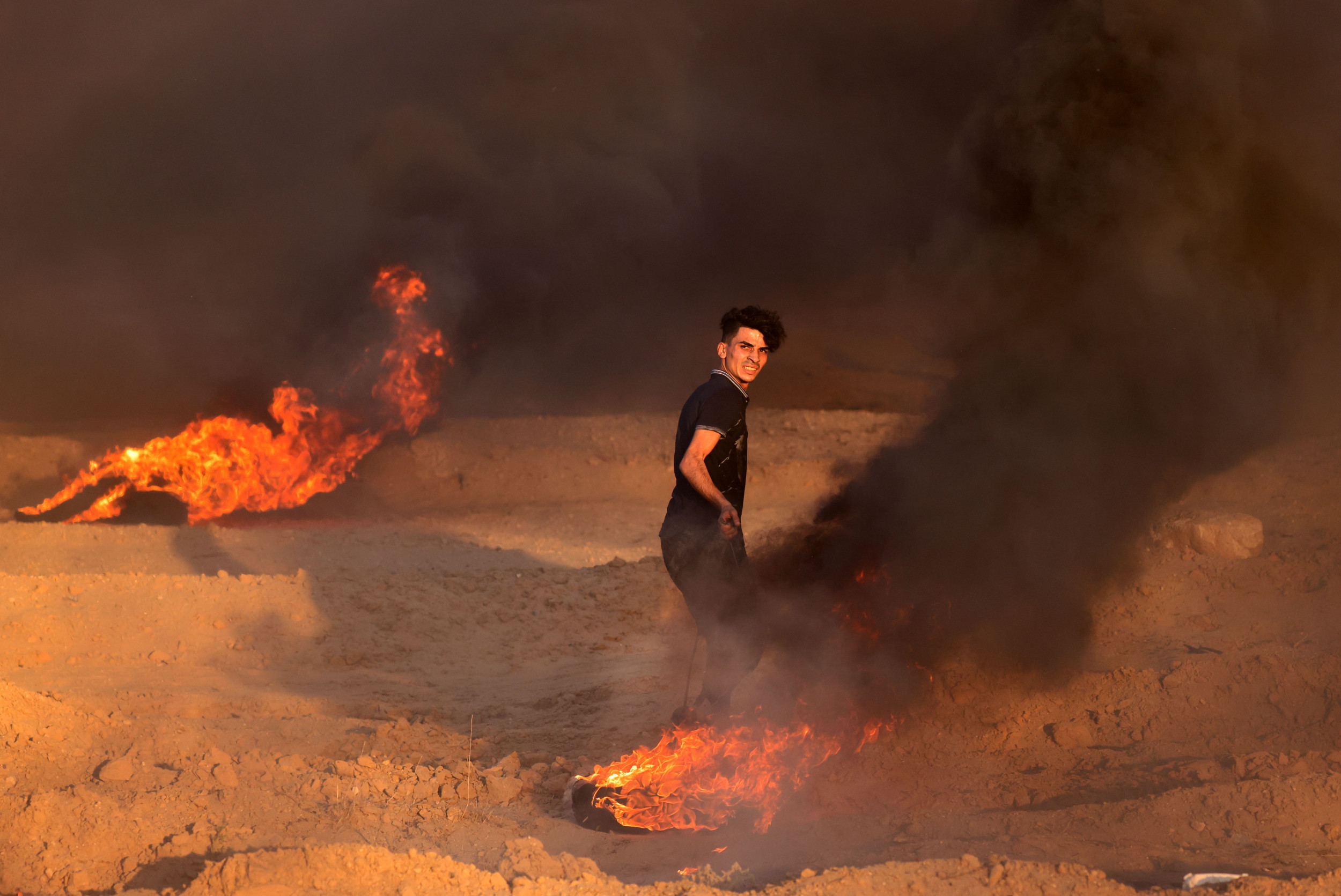 Palestinians protested against an Israeli nationalist march on Tuesday by launching incendiary balloons that caused more than 10 fires in southern Israel, the Associated Press reported.
Israeli nationalists marched in a show of force that threatened violence weeks after the 11-day Gaza war cease-fire. The event was to celebrate Israel's capture of east Jerusalem in 1967.
One of the persons who set off the balloons, Abu Malek, said the move was "an initial response" to the march.
For more reporting from the Associated Press, see below.
With music blaring, hundreds of Jewish nationalists gathered several hundred meters (yards) away before moving in front of Damascus Gate. Most appeared to be young men, and many held blue-and-white Israeli flags as they danced and sang religious songs. The crowd, while boisterous, appeared to be much smaller than during last month's parade.