'Lucifer's' Chloe Decker Immortality Called into Question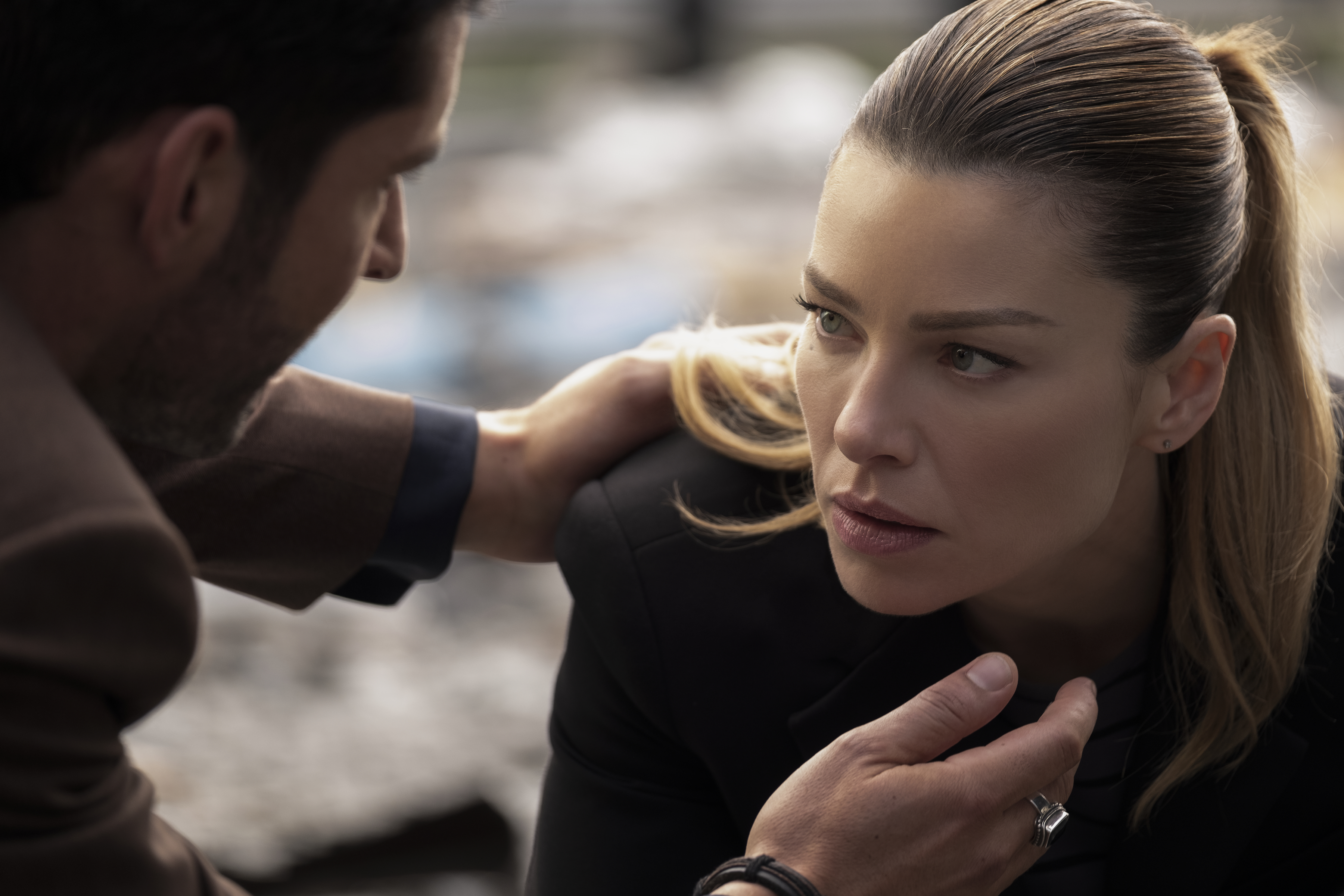 After six months of waiting, Lucifer season five, part two is finally available to stream and download via Netflix.
The 16th episode in what was was supposed to the final series saw Chloe Decker (played by Lauren German) die at the hands of Lucifer's (Tom Ellis) evil twin brother Michael.
Thankfully, Lucifer managed to send Chloe down to Earth from heaven, leaving fans questioning Chloe's state of mortality.
Deckerstar fans held their breath as Chloe Decker was bludgeoned in the stomach with the Tree of Life by Lucifer's power-hungry twin Michael.
Sadly, Chloe died from her injuries and was later seen in heaven, reunited with her father John Decker (Russell Simpson).
Lucifer decided to risk his own life by venturing up to heaven to deliver Chloe back to Earth. In an emotional embrace, Lucifer finally told Chloe he loved her and his body was engulfed in flames.