Thousands Protest 'Genocidal' Bolsonaro, Brazil's COVID Deaths Pass 500K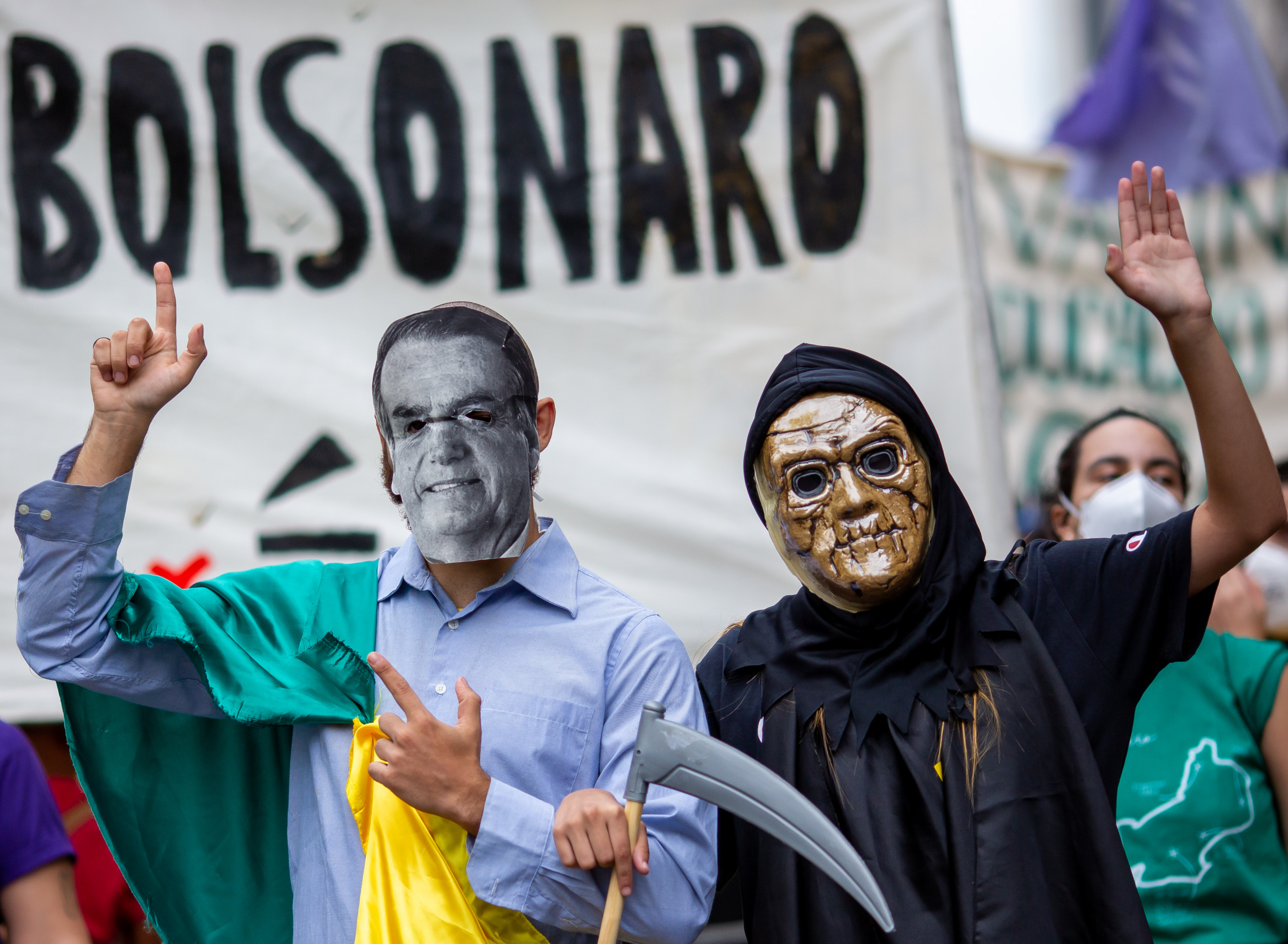 Thousands took to the streets across Brazil on Saturday in protest of President Jair Bolsonaro's failure to properly handle the pandemic, as the country's death toll from COVID-19 has now surpassed 500,000 people.
Protesters held signs calling for Bolsonaro's removal from office, such as "Bolsonaro must go," the BBC reported. Others displayed signs referencing Brazil's death toll, including "500 thousand deaths. It's his fault."
In Rio de Janeiro, demonstrators called Bolsonaro "genocidal" the Associated Press reported. One sign likened Bolsonaro to Adolf Hilter, with "genocida [genocidal]" written across the top.
Brazil has reached the second-highest number of reported COVID-19 deaths, second only to the United States. The Health Ministry released data on Saturday reporting 500,800 deaths from over 17 million confirmed COVID cases. The South American nation has averaged over 2,000 deaths a day for the past week.