Giuliani: Mueller report line about not exonerating Trump is a 'cheap shot'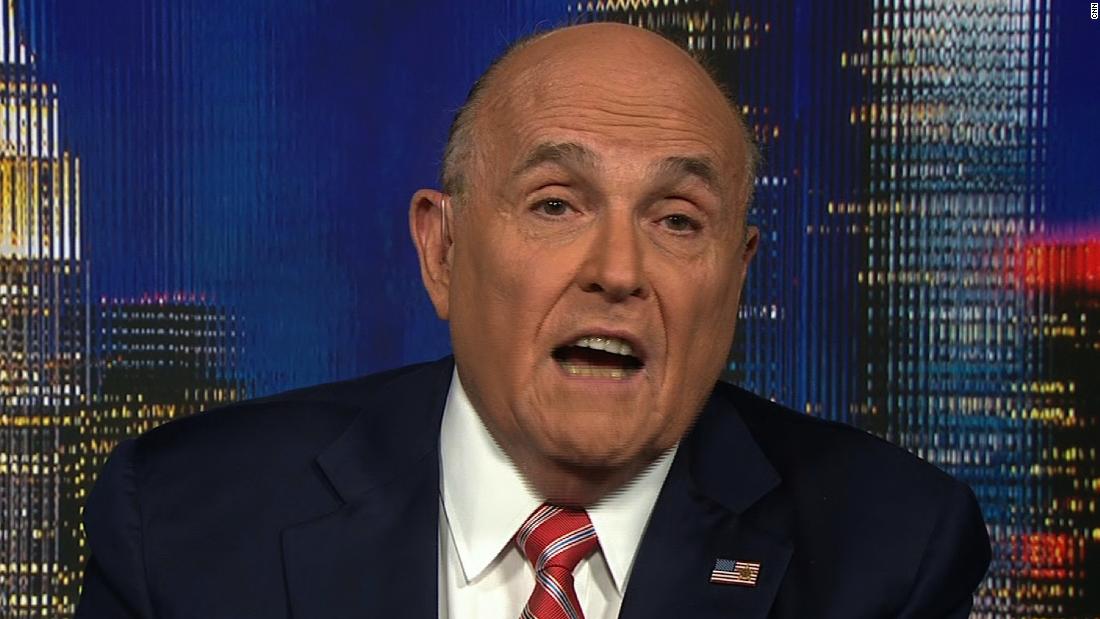 (CNN)Rudy Giuliani, President Donald Trump's lawyer, said the line special counsel Robert Mueller wrote in his report about not exonerating Trump on obstruction of justice is a "cheap shot."
"This is a cheap shot," Giuliani told CNN's Chris Cuomo on "Cuomo Prime Time," adding, "This is unprofessional."
Mueller's investigation of whether the President committed obstruction of justice did not conclude the President committed a crime, but it also "does not exonerate him," Attorney General William Barr quoted from Mueller in his summary to Congress of the special counsel's report.
This story is breaking and will be updated.
...