It's a major shift for the Justice Department, which previously had argued against only parts of the law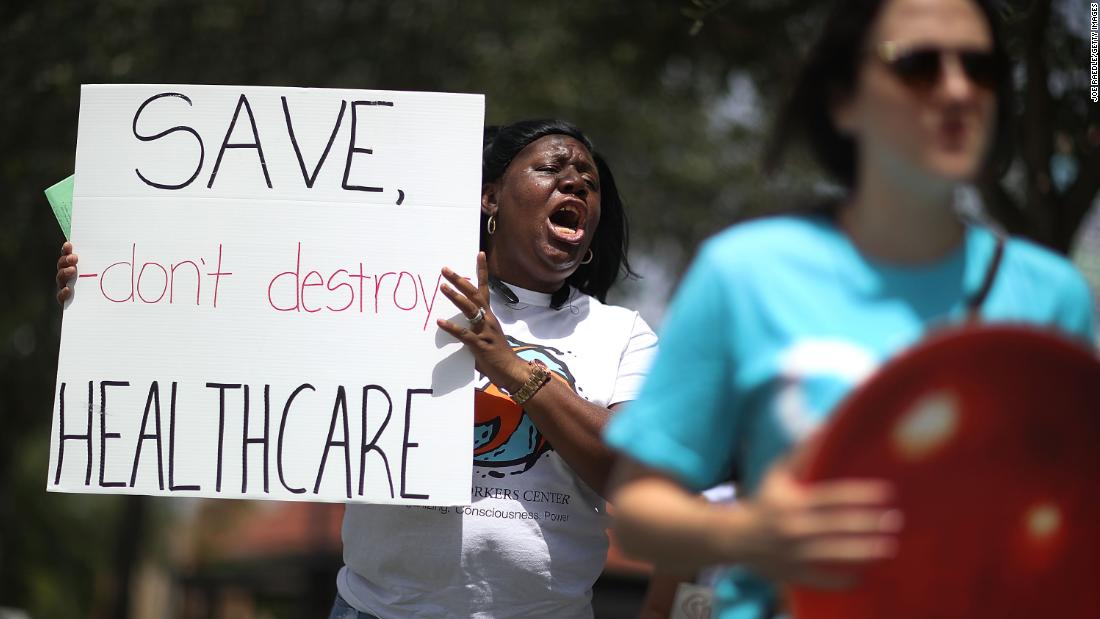 (CNN)The Trump administration on Monday said the entire Affordable Care Act should be struck down, in a dramatic reversal.
In a filing with a federal appeals court, the Justice Department said it agreed with the ruling of a federal judge in Texas that invalidated the Obama-era health care law.
In a letter Monday night, the administration said "it is not urging that any portion of the district court's judgment be reversed."
"The Department of Justice has determined that the district court's comprehensive opinion came to the correct conclusion and will support it on appeal," said Kerri Kupec, spokesperson for the Justice Department.
It's a major shift for the Justice Department from when Jeff Sessions was attorney general. At the time, the administration argued that the community rating rule and the guaranteed issue requirement -- protections for people with pre-existing conditions -- could not be defended but the rest of the law could stand.
...