House set to hold override vote on Trump's first veto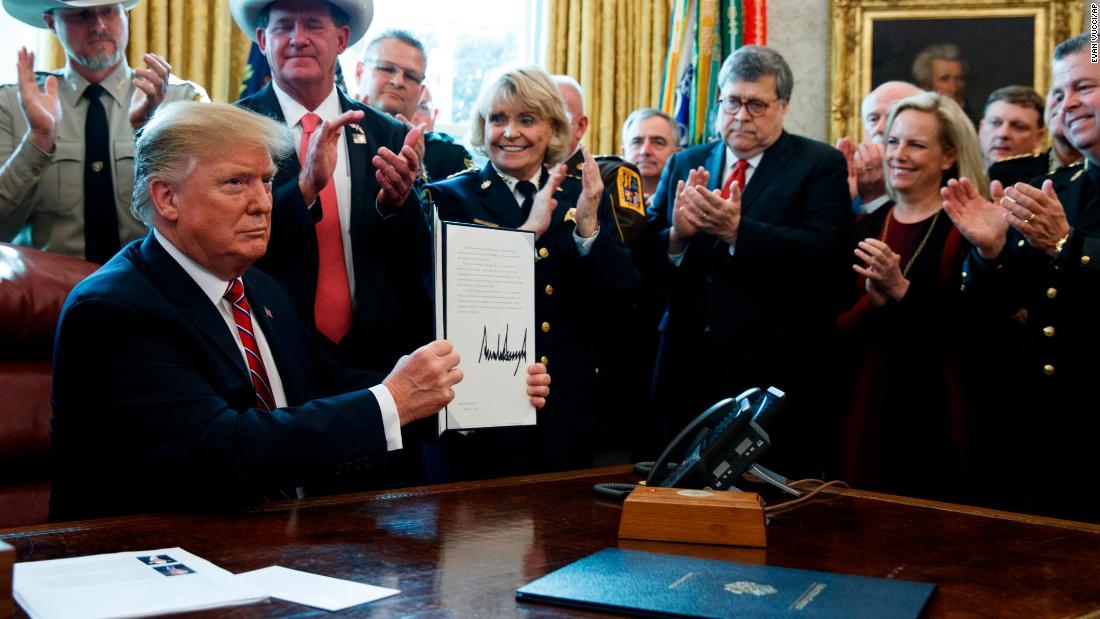 (CNN)The House will vote Tuesday whether to override the President's first veto in a largely symbolic effort that reflects the new era of divided government under President Donald Trump.
It's a steep hill to climb for opponents of Trump's national emergency as the House would need two-thirds of its members to back the veto override.
Both chambers of Congress passed a resolution to overturn Trump's national emergency declaration to fund more border wall, which would use billions from the Treasury and Defense departments after Congress rejected giving Trump the full amount of border wall money he requested for the year.
The decision sparked criticism from Republicans and Democrats alike, many of whom argued the national emergency action would violate the Constitution.
...