A boxer kissed a female reporter. He says they're friends. She says it was embarrassing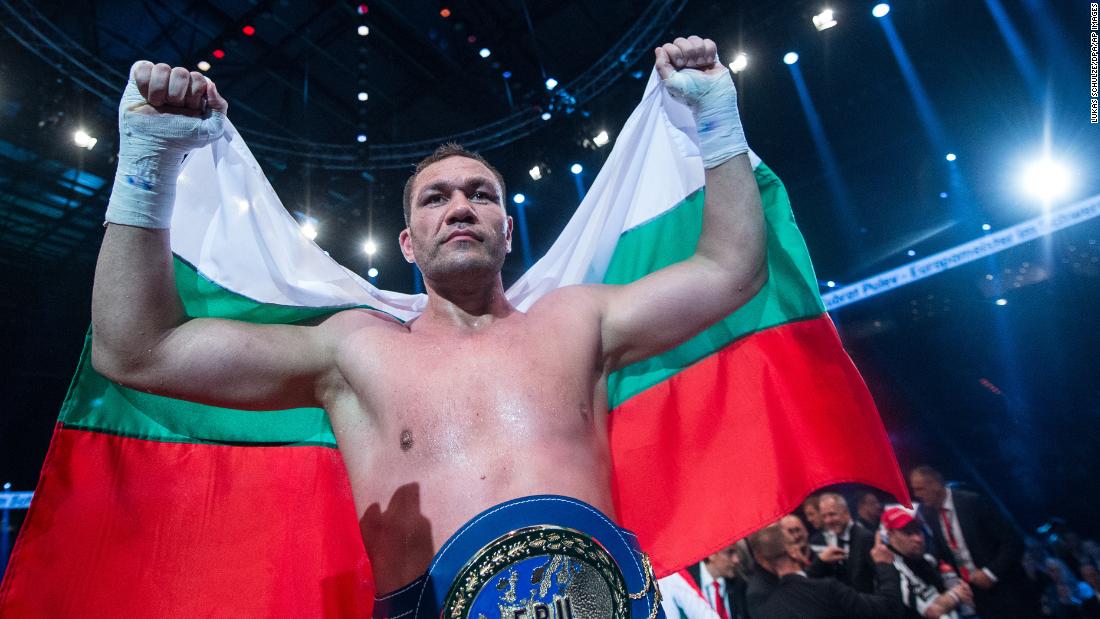 (CNN)Kubrat Pulev, the 37-year-old Bulgarian heavyweight champion who knocked out Bogdan Dinu in Costa Mesa, California, over the weekend was so "elated" after his victory, he decided to kiss the female reporter who interviewed him afterward.
Jenny Sushe, a contributor for Vegas Sports Daily, talked to Pulev after the fight, asking him how he maintained his cool during the "savage" match and when he planned to return to the ring.
He decided to conclude the interview with a kiss.
"(A little) embarassing," Sushe said on Twitter. "Strange."
Pulev says Sushe was "actually a friend of mine" and that later that night, she joined him and his friends for a post-fight celebration.
"On the video, after our kiss, we both laughed about it and thanked each other," he said on Twitter. "There really is nothing more to this."
...